EthBoy
---
Chapter 2 EthBoy: IMMORTAL is now on auction at SuperRare. The auction ends Tuesday 26th, April 2022 at 6 pm ET.
---
Trevor painted Ethereum Boy as part of his exploration of Crypto Cubism, a tribute to the creative genius of Picasso that reimagines his works through a 21st century crypto lens. Ethereum Boy is a play on Picasso's 'Paul Dressed as Harlequin', with Paul replaced by Vitalik Buterin, founder of the Ethereum network and one of the great influencers of the crypto age. The pattern on little Vitalik's harlequin suit is composed of Ethereum logos.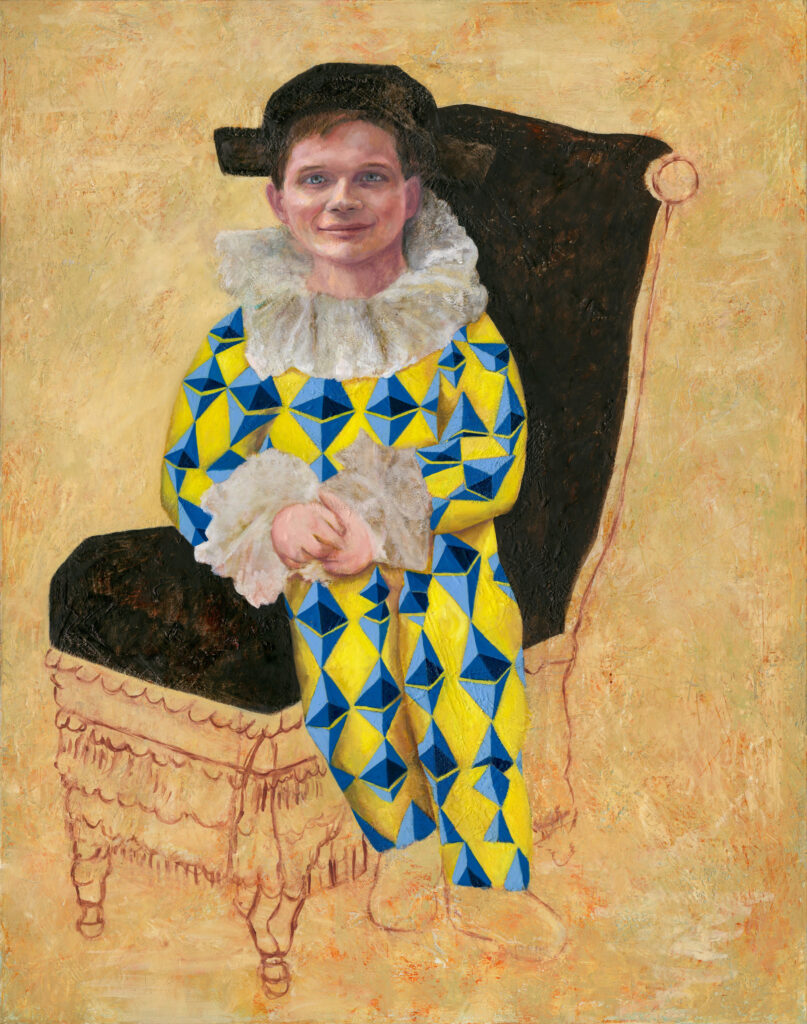 The next stage on Ethereum Boy's development came with a collaboration between Trevor and crypto artist Alotta Money, creating the unique programmatic work EthBoy. EthBoy's progress rises and falls, his background updating each day to reflect the ever-fluctuating fortunes of Ether, Bitcoin, gas prices and various external influences on cryptocurrency. Some days he's soaring through the heavens, others plunging to stygian depths. You can read more about the ideas behind EthBoy at Trevor's original announcement of the project.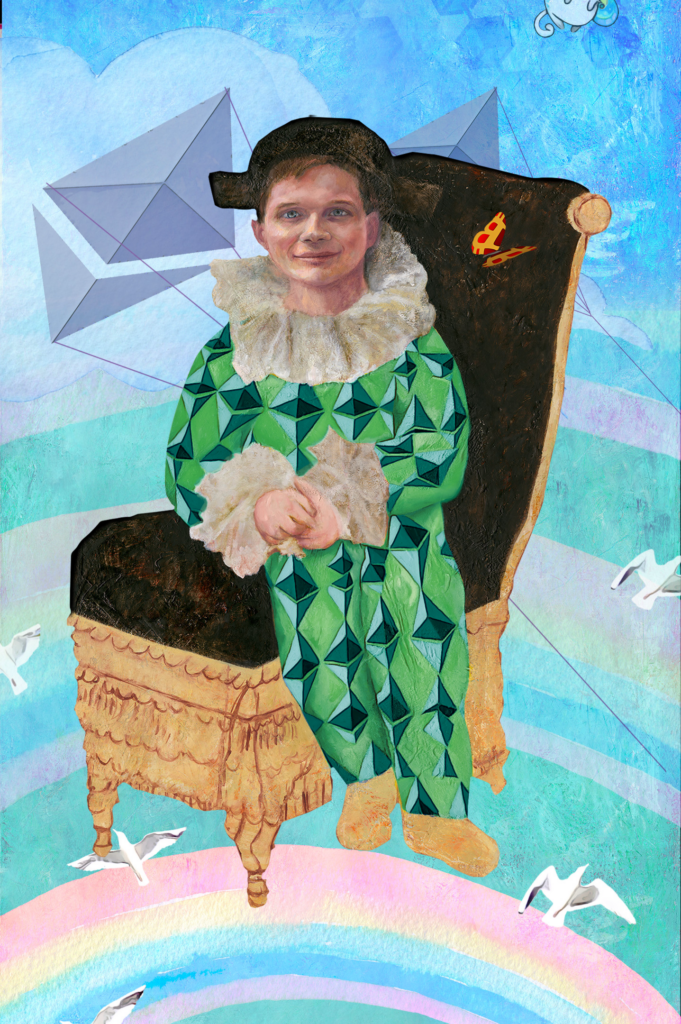 Selling to eminent art collector MaxStealth, this proved to be just the beginning of EthBoy's long and ongoing journey. Starting from the first half of 2021, the changing times of EthBoy are currently being released across ten chapters, each chapter covering six months. His ascensions and plummets are generated from the original code and documented in animation. Included are numerous easter eggs that comment on topical events that influence the conditions in cryptocurrency, and guest artists will be dropping in to each chapter to add their own perspectives and talents to Ethboy's odyssey.
As each chapter of Ethboy is released, the links below will go live, allowing you to follow his story.
Chapter 3: ETA 30 July 2022
Chapter 4: ETA January 2023
Chapter 5: ETA July 2023
Chapter 6: ETA January 2024
Chapter 7: ETA July 2024
Chapter 8: ETA January 2025
Chapter 9: ETA July 2025
Chapter 10: ETA January 2026