The Famous – Augmented Reality Portraits
I was truly honoured to have a number of exceptionally well-known people sit for me  to paint their portrait and agree to be filmed for a short video to incorporate into the work through augmented reality. I painted clinical psychologist Dr Jordan Peterson, actor Brian Cox, singer/songwriter KT Tunstall, crime novelist Ian Rankin and celebrated chef Martin Wishart.
​I use the AR tech to 'open a window' for viewers to get to know the sitter on a more personal level. Each sitter also very generously gave me some personal objects and items, which I collaged into the painting. I then embedded Near Field Communication (NFC) tags next to each object that viewers can hover the smart phone over to trigger additional video content.
Find out more about the Brian Cox portrait here.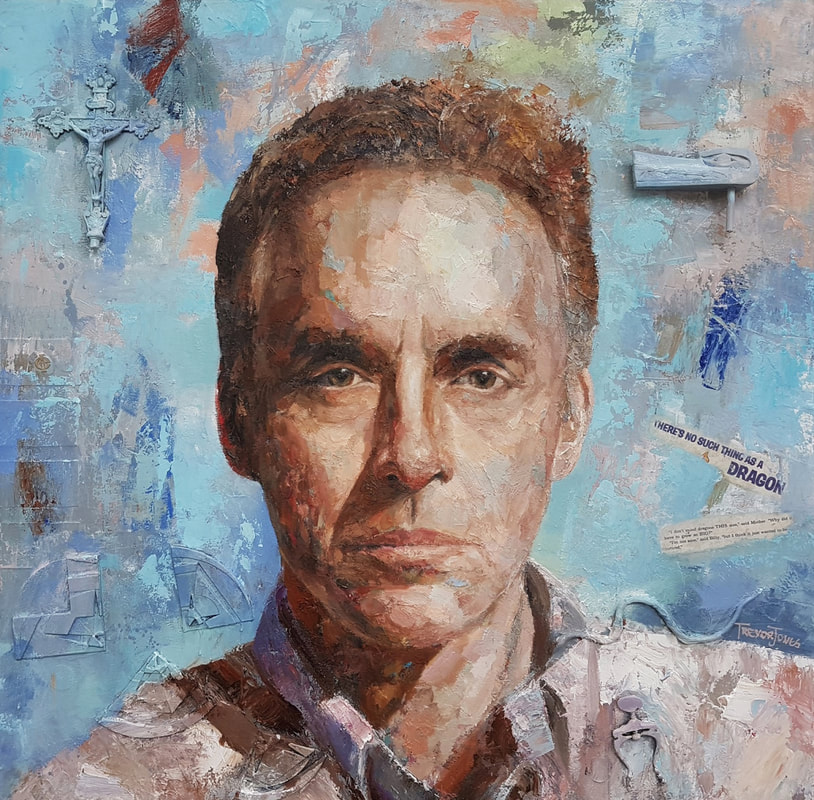 ---
Two video clips below: The first the unveiling of my portrait by crime novelist Ian Rankin at the Edinburgh Art Fair and the second of KT Tunstall talking about the experience of sitting for a portrait painting with augmented reality tech features.