QR Code Paintings
An exploration into new technology
Scannable, very cool and so 2012. I began exploring QR codes in 2011 initially to use them to try to help advertise my Poem of Ecstasy exhibition; however, the more I learned about them, the more excited I became about these little squares.
I wondered if I could create large QR paintings that could scan? I spent most of the year in the studio with a paint brush in one hand and my smartphone in the other as I'd have to scan the paintings after changes and additions to ensure they still 'worked'. I also started incorporating 30% error correction into the codes so I could be quite creative with the application of thick, impasto paint.
With a smartphone and QR code reader the paintings engaged a bespoke website with information about the group artist exhibition where they were shown. 'Mark of Beauty' opened at the Union Gallery in Edinburgh and the paintings were the connection to an entirely different interactive online gallery, populated with artwork uploaded by other artists around the world.
This in itself was quite a technological challenge but in the end the project finished with over 500 works of art uploaded to the gallery by artists from 27 different countries.
In a way, my QR paintings became portals to a digital dimension populated with other art and artists. Viewers could connect with these artists 'through' my paintings. It was during this period that I became obsessed with the possibilities that technology and the digital revolution could bring to my art practice.
Note: Perhaps it's due to the QR codes being created in 2012 with older technology that the artworks can struggle to scan with new mobile phone built in readers; however, any free QR code app immediately reads the paintings.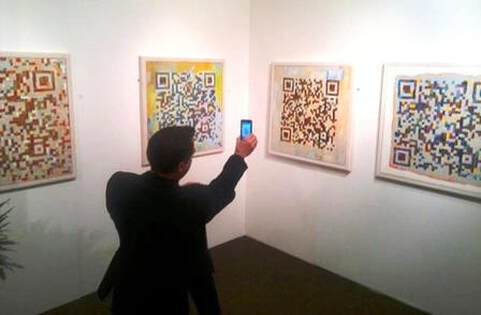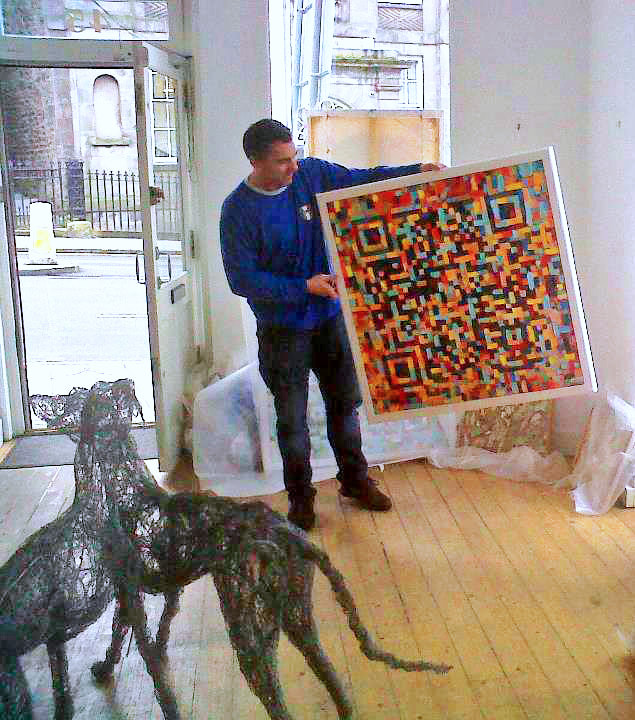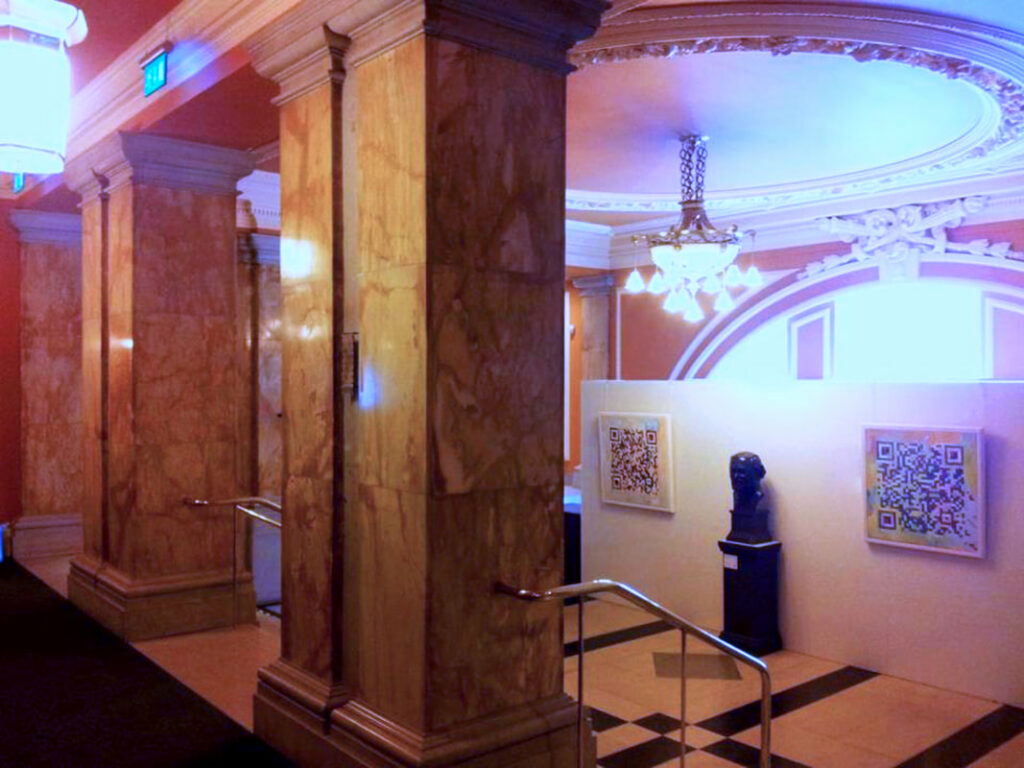 ---
THE ESSAYS
When I first began thinking about researching QR codes to inform my artwork and creative processes I thought it'd be interesting to find out others' opinions about this concept and the final paintings.
I invited four art historians to my studio to discuss how technological innovation could potentially alter the way people approach and view traditional art in the future and the benefits and repercussions this may present. I ended up with four very unique and engaging essays.