The Palette
From Palette To Canvas
A TREVOR JONES RETROSPECTIVE ON NIFTY GATEWAY
​24 FEB 2021 (The drop is now over. Thanks to everyone who took part and supported my work.)
---
The Palette
"Colour is like music. The palette is an instrument that can be orchestrated to build form." – John French SloanThe palette is quite simply an assembly of the tools required for the operator, whether this is a surgeon a mechanic or, an artist/painter.
The colour of the palette itself can be a tool for the painter, a mid tone colour palette for example will give a different representation of how the colours will look on the painting compared to a lighter palette. The size, shape and whether the palette is held or stationed plays a part in the physical rhythm of how an artist works creating a sense of muscle memory that is akin to the physical activity of a musician.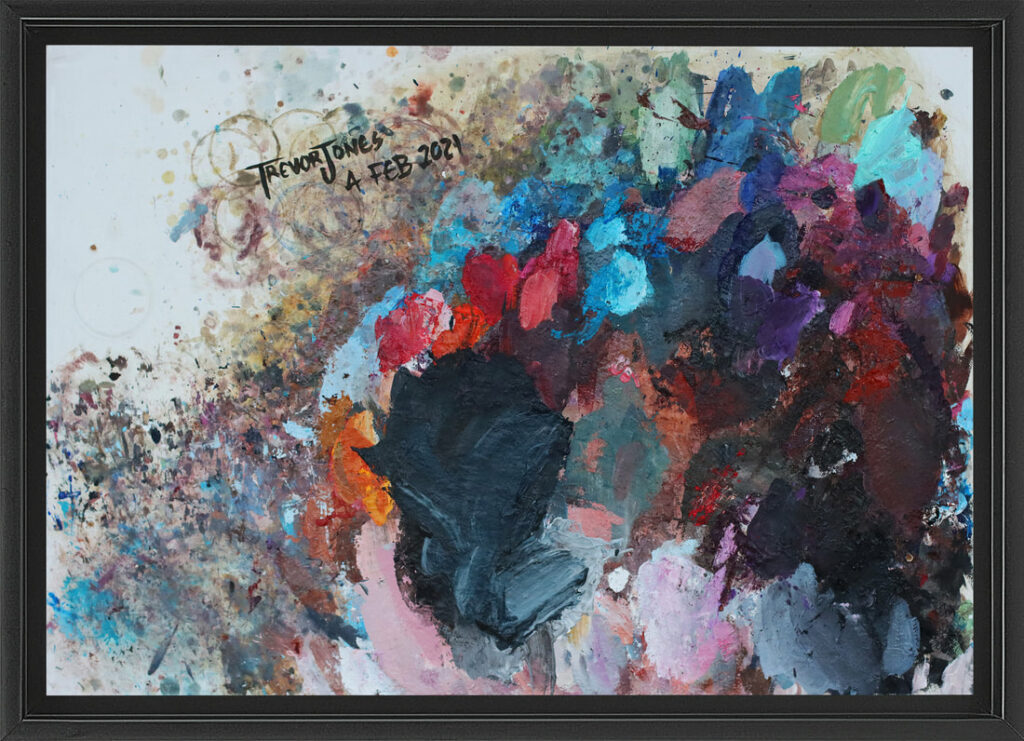 How each artist 'sees' colour and the colour mixing decisions they make are similar to how musicians choose to compose. Give the same three chords to two different musicians to write a song and one will give you a three minute punk thrash song and the other produces a ten minute jazz blues number – the same chords and yet two completely different songs. An artist's palette is the same. ​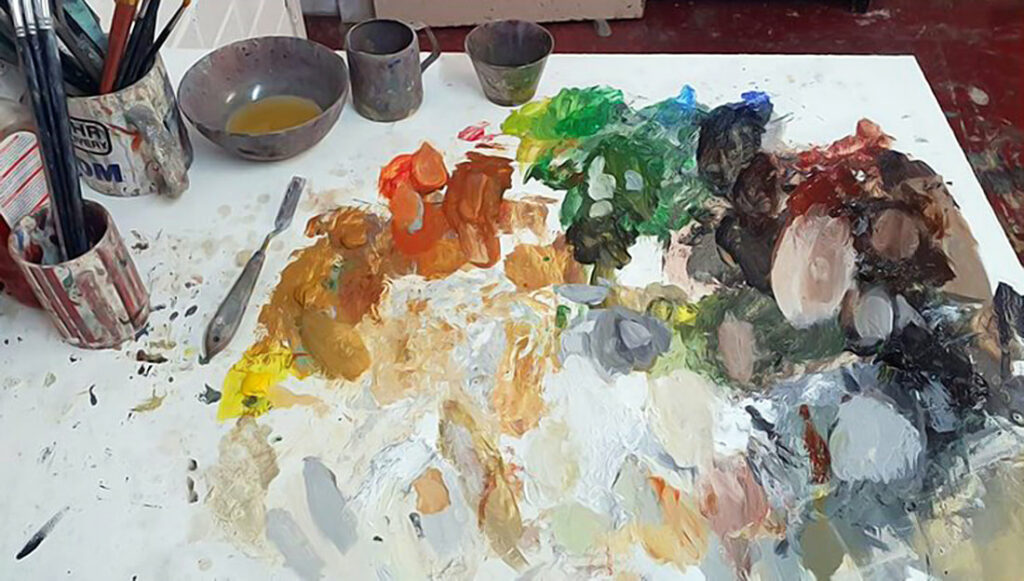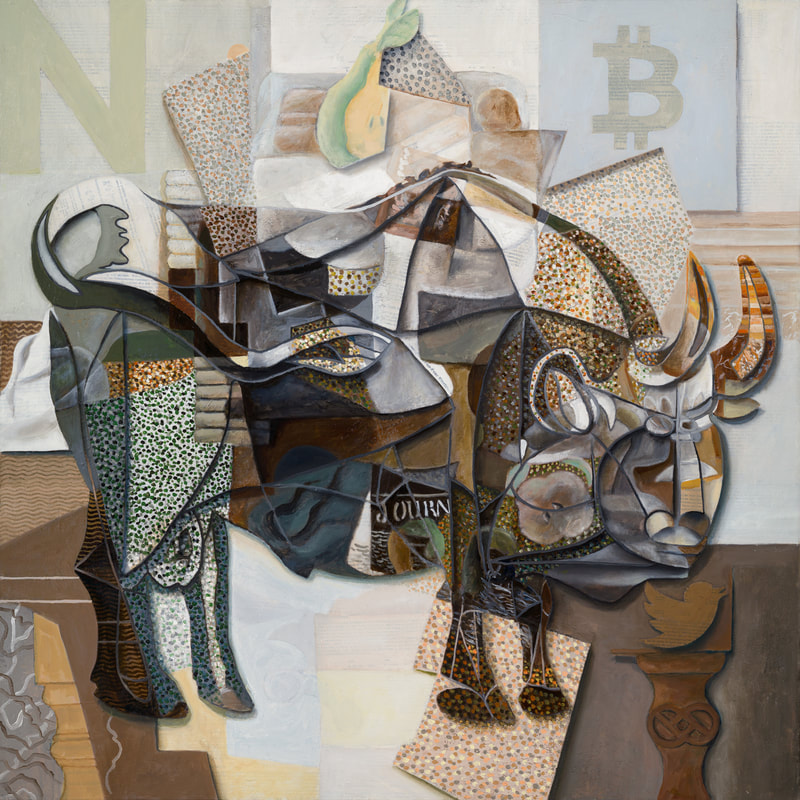 ---
Shortly after beginning a large commission for The Wolf of All Streets this year I decided to set up a new palette, which for me is simply MDF board (2 x 3 feet) that I paint first with white emulsion.
However, the old palette has special meaning as it was, in the physical sense, the starting point for some of my most successful and iconic paintings/NFT drops. Rather than throw it away I decided to auction it.
This idea then developed into a full exhibition spanning the last 10+ years of my career consisting of a 'real world' gallery exhibition, a virtual exhibition opening night and the Nifty Gateway auction on the 24th.
What amazing times we live in!!
---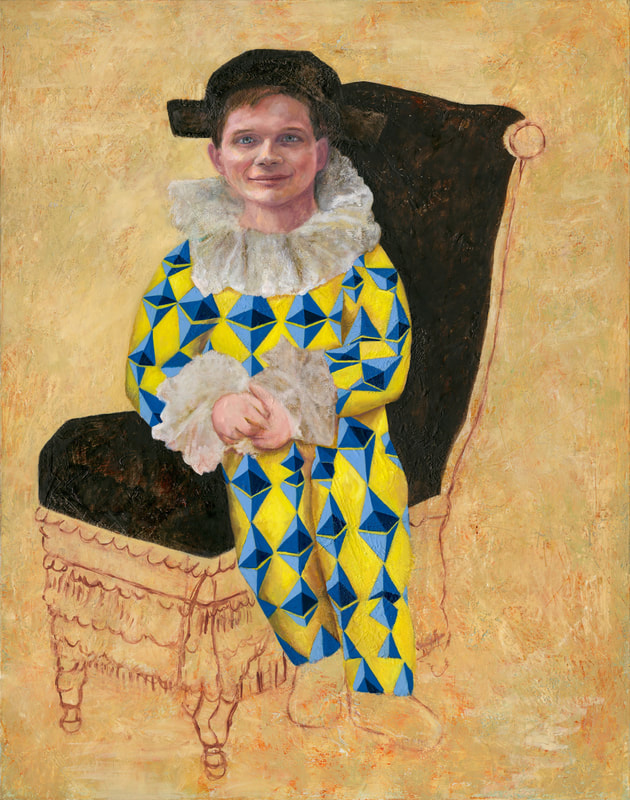 "The sensations of colours on the palette can be spiritual experiences." – Wassily Kandinsky