#EdinburghHacked
This exhibition connected paint with AR, video, morphing, social media, an EEG brainwave scanner and more to create an interactive space that evolved and changed with those who engaged with it.
Short films were produced for each painting to capture the essence of the place that it was inspired by and that then can be accessed by scanning the AR artwork, thereby creating a more immersive and multi-sensory experience. I was excited about the notion of a painting connecting people throughout the world and hashtag links to Twitter and Instagram buttons were added for each painting's location or subject thereby enabling those who digitally engage with it to view in real time what others uploaded to Twitter or Instagram ie. their own personal experiences of that location.
Through new technology and communication I intended to transform paintings, traditionally static images, into evolving, organic works of art that connected people in the gallery space and online.
---
A selection of some of the #EdinburghHacked paintings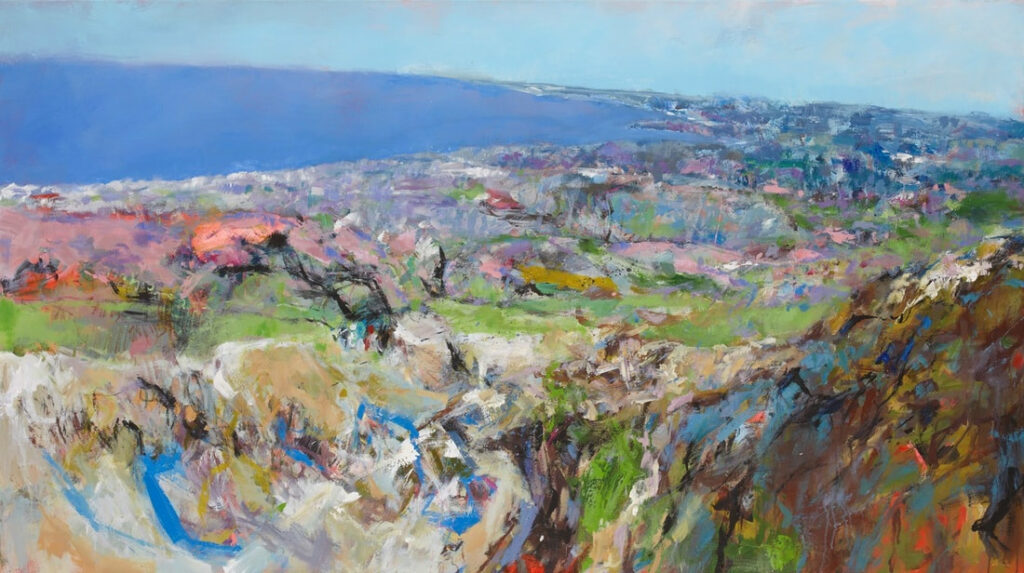 ---
A video of the #EdinburghHacked exhibition opening. Special thanks to singer/songwriter The Woods and to the Hope Scott Trust.
---
ABOUT THE EXHIBITION
Anyone trying to promote a show or event in Edinburgh during the festival knows that it's near impossible to receive any kind of decent coverage. With seemingly every act in the world in the city throughout August, and all of them vying for a meager scrap of attention, it can become a pretty disheartening place to organise an art exhibition opening the 2nd of September. This was the problem but through the technological innovation I was using with my artwork I also discovered a potential solution to raising exhibition awareness.
Imagine a traditional gallery exhibition of paintings inspired by places in and around the city of Edinburgh. Now, imagine that each one of these paintings provides an exciting and visually powerful way of telling a story about that particular place through video, music, web links and even real time updates by random people currently visiting the location. Employing the magic of augmented reality this is exactly what happens when one scans these artwork with a smartphone or tablet.
I then augmented various Edinburgh Festival posters as well as signs of well known stores, buildings and local tourist attractions so that anyone with my app could scan these to view my latest paintings as well as to find out more about the when and where of the #EdinburghHacked exhibition. In a way, with this series of AR paintings and exhibition I was bringing parts of the city into the gallery space through images and video and at the same time taking the artwork out into the city itself through augmented reality.