Crypt Gallery Bitcoin Angel Meetup
We are pleased to announce that Trevor and Violet will be attending NFTNYC2023 (April 12-14 in Times Square and Hudson Yards, New York City). If you are going to the event, do look out for them, and be sure to attend their panel discussion Annual Castle Party and Community Building, which will take place on the Main Stage on Wednesday 12 April 11:35am-12pm.
And following the panel, at 1:30-3:30pm on Wednesday 12 April, we would be delighted if you could join us for a Bitcoin Angel meetup at the Crypt Gallery, which is in the Dream Downtown hotel, 355 W 16th St. All are welcome, whether you're a Bitcoin Angel holder or just Angel-curious!
The meetup will be a great opportunity for the community to network, meet Trevor and Violet, and have lots of fun! In addition – for Bitcoin Angel holders only – there will be the chance to win merchandise, including stickers, masks, hoodies, t-shirts and signed prints, and an 80 x 60 cm (32 x 24 in) framed Bitcoin Angel print / NFT combination will be up for auction.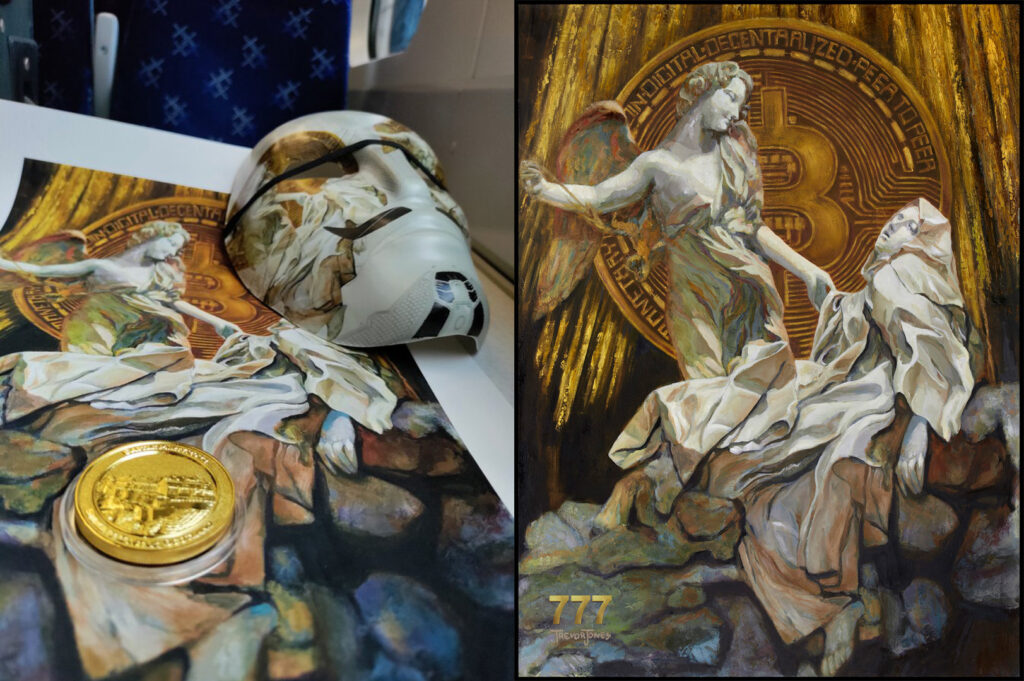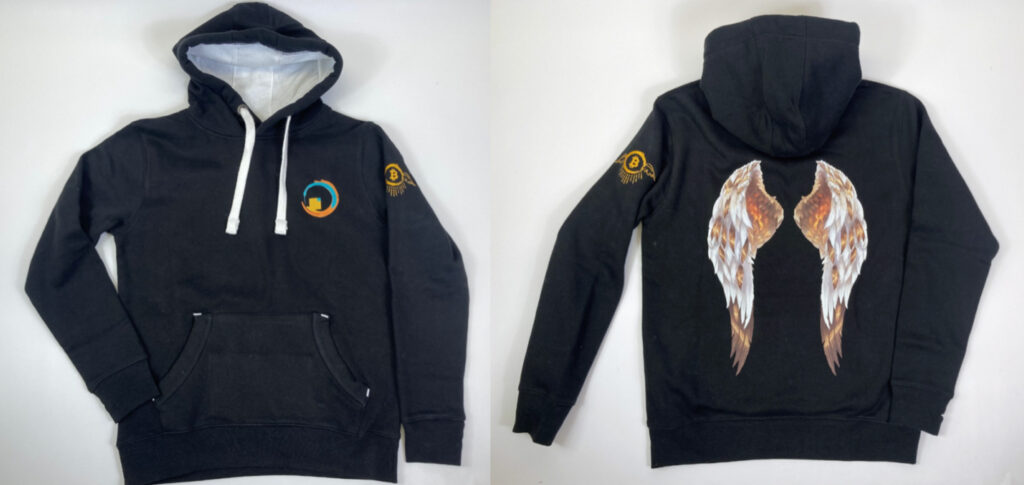 Founded by Tommy Polihronopoylos (aka King of Midtown) and Vasia Makris, The Crypt Gallery is the world's first NFT gallery in the hospitality industry, with locations in both New York City and Los Angeles. It's a fantastic venue for the meetup and has an exciting array of NFTs on display, so don't miss it!