Steven Patrick: Art Scammer
FIRING UP MY OLD ART BLOG
I had an old Blogger account years ago that I'd upload an occasional art post to but which I seldom used to be honest. I thought I'd deleted it but surprise, surprise, I just stumbled upon it recently still out there in the ether. I'm really happy I did as there was one flurry of writing activity in the spring of 2012 that kept me occupied, creative and ridiculously entertained. I ended up writing a post every day or two for a month. It attracted quite a bit of online attention and so I've decided to start a new blog and upload these old posts. Hopefully you'll be just as amused with it as others were 7 years ago.
It all began in March 2012 when I opened an email from this man who wanted to purchase one of my paintings. These days I receive art scam emails all the time but back then I didn't know anything about them, so I was really excited thinking I'd made a sale. Fortunately, I did a little online research before I made a terrible mistake (always DYOR) and I discovered quite quickly who this guy was. I decided to play along with him and then upload our email exchanges throughout our online business 'relationship'.
What ended up happening was a hilarious story developing that had everything in it; adventure, suspense, threats to my life, the police and INTERPOL, gambling debts and even a love interest called Jennifer, a professional poker player.

This is my story.
---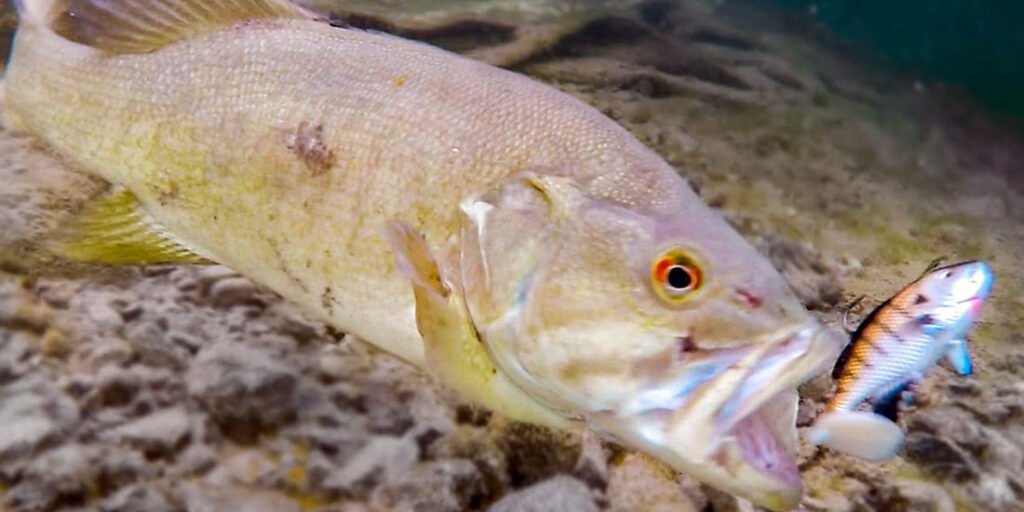 ARTISTS BEWARE: STEVEN'S 1ST EMAIL
Today I was contacted by someone named Steven Patrick. Steven is from Quebec, Canada and wants to buy one of my paintings he saw on my website. I've copied his emails below and as you will see, it all seems above board. Embarrassingly, I initially fell for it and I emailed him back, which I've also included.
After excitedly replying to my future 'patron' I decided to Google his name and email address to see if I could find anything out about him. As I'd already spent the money in my head that Steven was going to pay me for my painting, I was terribly disappointed to see my Google search immediately bring up Known Scammer Names used in Art-Related Email Scams. This is a website created by a very pissed off artist named Kathleen McMahon, who goes into full detail about the scams and who is now compiling a list of email addresses of people known to be involved with online scams aimed at artists.
I've decided to have a little fun with 'Steven' and play along with him. I have no idea how this will go but I'll attempt to bait him for as long as I can. My following posts will include all email exchanges between us.
RE: Longing 76 x 46 cm (30 x 18 in) Mixed media on board £825
​
​Good day,

My name is Steven Patrick, I'm from Quebec and I hope this message finds you well.I was going through your works and my eyes caught this particular painting, I will like to have it for my new apartment this month.please let me know if the piece is available, if yes let me have the detailed price and more information about it. I will be waiting to hear from you.

Regards,

Steven
I noticed some minor spelling mistakes and grammatical errors but thought he was probably emailing from his phone. Hey, we all make mistakes when texting, right? ​
Dear Steven,

Thank you for your email regarding my painting 'Longing'. It is indeed still available. The painting is 30 x 18 inches but with the frame it's about 34 x 22 inches total. I would have to find out how much it would cost to post to you in Quebec with insurance to ensure safe delivery.

If you're happy with this I can find out about postage and get back to you.
Thanks again and best wishes,

Trevor
Lets see what I get back from him… happy fishing!
---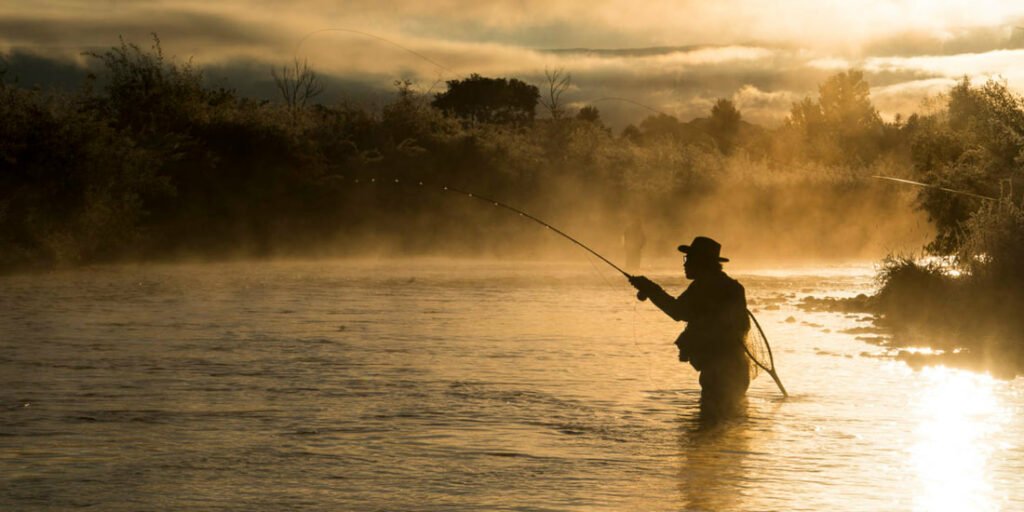 PHISHING: STEVEN'S 2ND EMAIL
​Hello Trevor
Thanks for your prompt reply.

Unfortunately, I'm on my way to France on an official trip(I'm a marketing Executive) and won't be back for another two weeks. I would have come to inspect the piece personally but I'll have to take your word on It.

I'm okay with the price, I think it worth it anyway. If you'd like to know, Im relocating to South Africa soon and I'm trying to gather some good things for my new abode. I'm buying yours amongst others, quickly! Before someone else grabs it, I'll arrange to send you payment ASAP.

However, I'll have to notify my shipper who's helping me move my stuf to get set for the pickup of the piece from your place as I MIGHT be delayed depending on how things goes.

Thanks,

PS: In the mean time, kindly get back to me with your contact address and also your phone# so I can get a check prepared and have it sent out to you ASAP.
​
​He's setting the scene quite nicely, to be honest – although with a lot of spelling mistakes. Perhaps I should ask him a little about his trip to France? It is 'official' so I'm interested to hear what he has planned. I want to keep him on the line but I don't want to set off any alarm bells.
---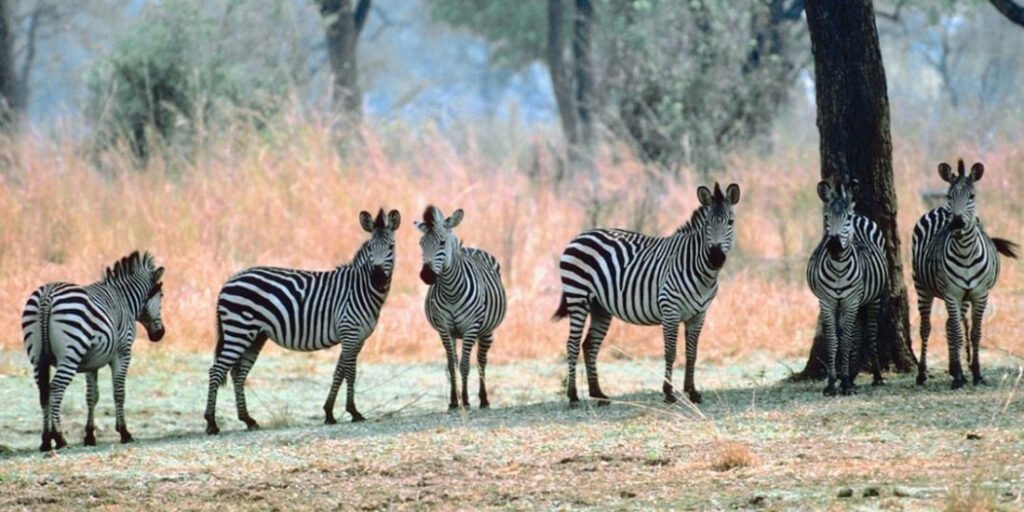 MY TRIP TO AFRICA: STEVEN'S 3RD EMAIL

I was so happy to open my inbox and find another email from Steven 'Con Artist' Patrick. I'd sent him two emails early yesterday morning and he hadn't responded so I thought maybe I'd scared him off. I'd decided it would be nice to get to know each other a little better and, as he is about to move to South Africa, I wanted to tell him about when I'd traveled through Africa and  send him a few photos (I'd found on Google images) for that 'personal touch'. Below are my emails from yesterday along with his reply this morning. So funny!
Dear Steven,

Thanks for your reply and I apologise for my delay. My internet is down at home at the moment and so I can only contact you from my work.

Wow, it sounds like you live a fantastic lifestyle! I'm so jealous. I've never been to France but I did go to South Africa some time ago. I went on a 4 month overland trip from Kenya to Cape Town. Absolutely brilliant! I'll never forget it. I know you're busy but I've attached a couple photos for you from my vacation. One is of some zebras in Arusha National Park in Tanzania (they got so close to us I could even pet one of them!) and the other is when I jumped the highest bungee jump in the world at Bloukrans Bridge just outside of Cape Town. I'd be lying to you if I said I didn't almost shit myself!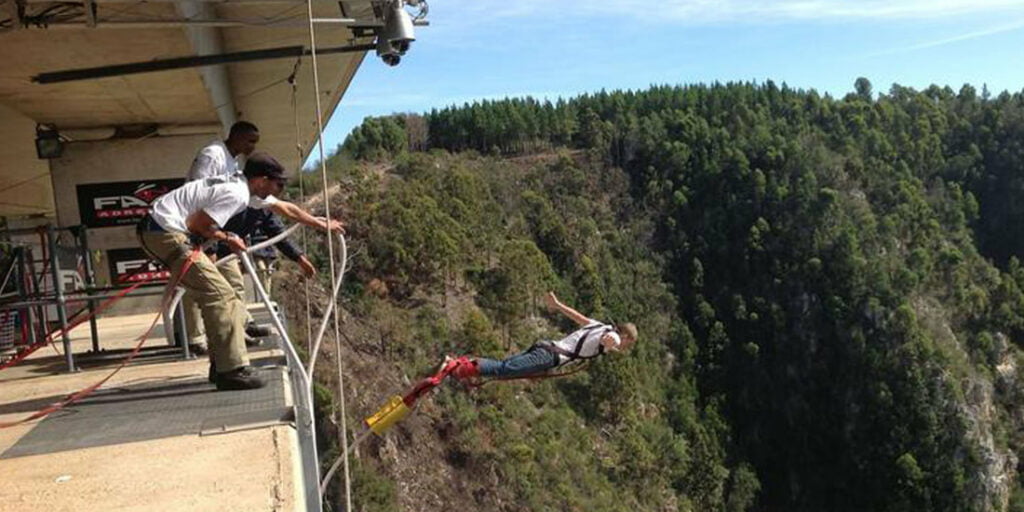 I'm at work pretty much 7 days a week (my art studio is right next to my office) and so it's probably best to get a hold of me here. I have my painting bubble wrapped and ready to go. My address is:

xxxx Dalmeny Street
Edinburgh, Scotland
xxx 8RG

Tel: 0131 xxx xxxx

I look forward to hearing from you.

All the best,

Trevor
I gave him a fake phone number but my correct address to the art complex where my office and studio is based as I wanted to find out if he'd really send his (bouncy) cheque.

After a little more thought I decided I should give Steve some more information so I sent the following email shortly after.
Hi Steven,
​
I realise you're very busy but I hope to hear from you soon. Although I've sold paintings through galleries this is the first time I've sold something online, so perhaps my luck is beginning to change. I'm really quite excited about all of this!

Oh, and I went to the post office and it will cost £236 to ship the painting recorded delivery to you in Quebec. I realise that is quite a lot of money but as the painting is valued at £825 it covers insurance just in case it's lost or damaged in transit.

Kind regards,

Trevor
​This is Steven's response. I think I'm beginning to see where this is going now. 
​
Dear Trevor

I'm just reading your email now as I've been so busy all day preparing for the conference this week. Thanks for the details which I've noted down and have also forwarded to my shipper.

He's due in the UK sometime next week and will definitely be getting in touch with you for the pickup and also to inspect it for me.

Truth is, I would have handled this much differently if i would be at home but I'm a bit pressed for time myself. I'm moving to South Africa this month as I'm being transferred and promoted.

As it is, I'm sending your check which will include my shipper's fees as well. He has asked for it upfront before coming and since I have no access to a lot of cash, I'm trying to kill two birds with a stone.

So, once you have received and cashed the check, deduct your funds and PLEASE help me send the remaining funds to the shipper. I'll forward his contact details to you once you've received the payment.

Now I'm concluding you are a responsible person and I can therefore entrust you with this arrangement. I'll let you know immediately the check is sent out to you so you should be looking out for it.

I'll surely give you a call later when I'm free.
Many thanks and talk to you soon,

Steve
---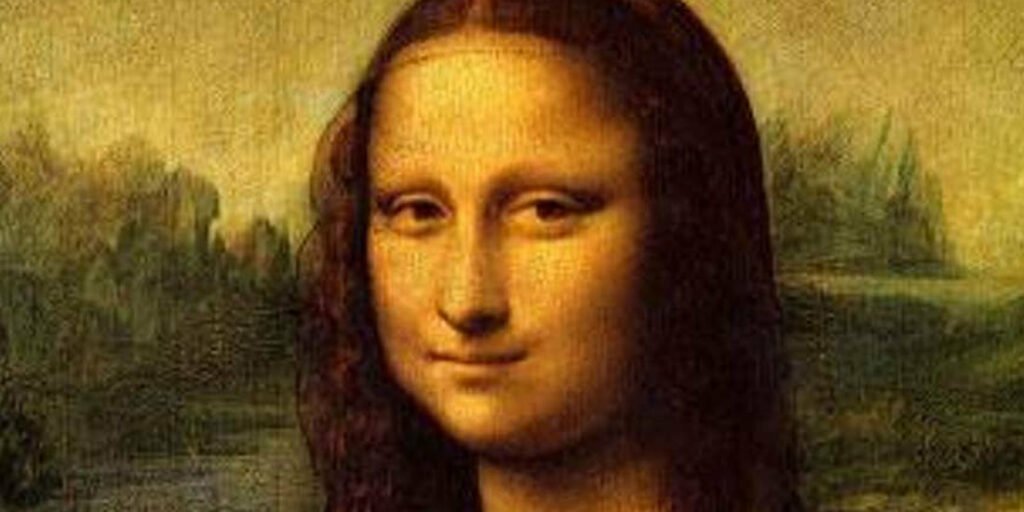 MONA LISA SMILE: MY REPLY TO STEVEN

​I really hope I haven't taken this reply to the con artist too far. I'd had a couple glasses of wine and got a little silly while I was writing it, hoping to give the impression that I'm an absolute moron. I can only wait and see if he takes the bait and sends me some photographs of Paris.
Hi Steven,
​
You sound so busy! I guess as a marketing executive you have to be able to juggle a lot of things at once. To be honest, I thought about going to college to enroll in an advertising and marketing degree but I didn't have high enough grades to get in. Everyone called me names like "Stupid Jones" or "Forrest Gump" but it didn't matter because I always knew I wanted to be an artist, ever since I was a child.  

As an artist I'll probably never have enough money to travel to Paris, which really saddens me as this has been such a dream of mine. I want to go to the Louvre so badly to see the great masters like Leonardo Da Vinci and Caravaggio. I'm writing to you now to ask one small favour. I realise you're very busy but you said you're on your way to France before you fly to South Africa and I was wondering if you'll be spending any time in Paris? If you are, can you be so kind as to take a picture of the Eiffel Tower and email it to me? In a way, it would almost be like I'm actually there, seeing this beautiful city through your eyes. It would be even better if you happened to be in the Louvre and you could take a photo of Leonardo Da Vinci's Mona Lisa! My God, I would be in debt to you for the rest of my life if you could do this for me! Anyway, I'm sorry. I'm getting carried away. I always do when I think of Paris.

I hope you have a wonderful flight and I wish you all the best,

(please, please send some photos to me!)

Kind regards,

Trevor
---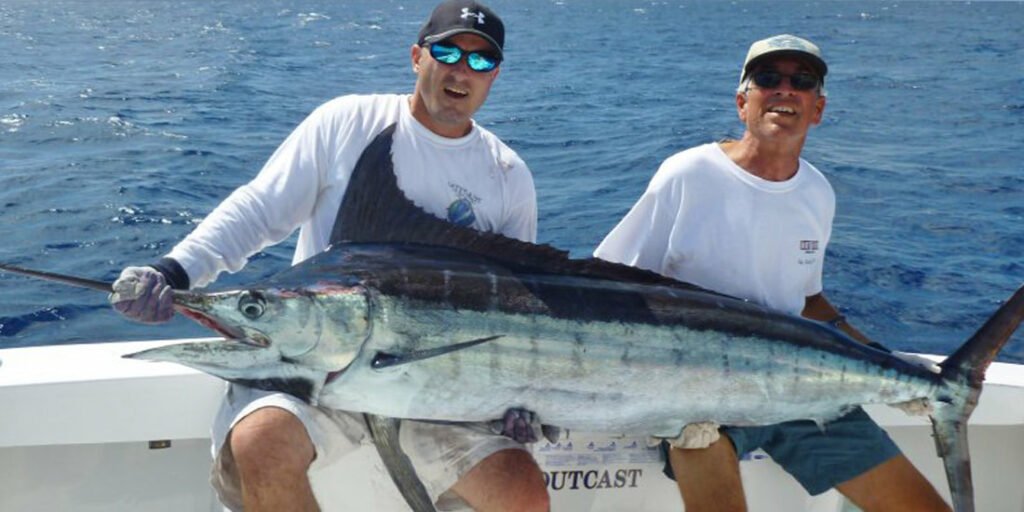 KINDLY CONSIDER THE PIECE SOLD: STEVEN'S 4TH & 5TH EMAILS
​He got back to me! I thought my last silly email may have put him off. Looks like this is going to play out a bit longer. 
​Dear Trevor,

Thanks for your response, I really appreciate your help and honesty.

I'll get the cheque prepared and have it sent out to you ASAP. Then I'll let you know as soon as I have it sent to you. Kindly consider the piece sold to me and pls do take it off market.

Thanks and I'll talk to you soon,

Steve.

P.S: What's the full name to be written on the cheque?


Dear Steven,

That's brilliant. Thanks very much and I await your payment. Please use my full name Trevor A. Jones, which is the name on my bank card. You didn't tell me if you could send me some photos of Paris if you're going to be there. I'd appreciate it very much.

Best wishes,
​
Trevor
My middle name doesn't begin with "A" just in case you're wondering. Although Steven got back to me he made no mention of sending me photos of Paris and so I thought a gentle reminder would be a good idea. With his short response below, not even his name added, he may be becoming a little impatient with me. I need to let him know that I'm serious about this and so, as he requested, I put a 'SOLD' on the painting on my website to prove to him I'm on board.
Trevor
​
Sure, I'll try my best and send you some pictures.


Dear Steven,

You made my day and I look forward to the photos! OK, I've marked my painting "Longing" SOLD for £825 on my website now.

By the way, if you have a spare minute could you tell me what it is about my painting that made you want to buy it? There are so many great artists and paintings out there. I guess I'm just a little insecure about my own work and it's nice, not only when someone buys one of my paintings, but also if they're able to tell me what it is about my artwork that makes it special to them. Thank you once again, Steven. You are a wonderful person.

Kindest regards,

Trevor
---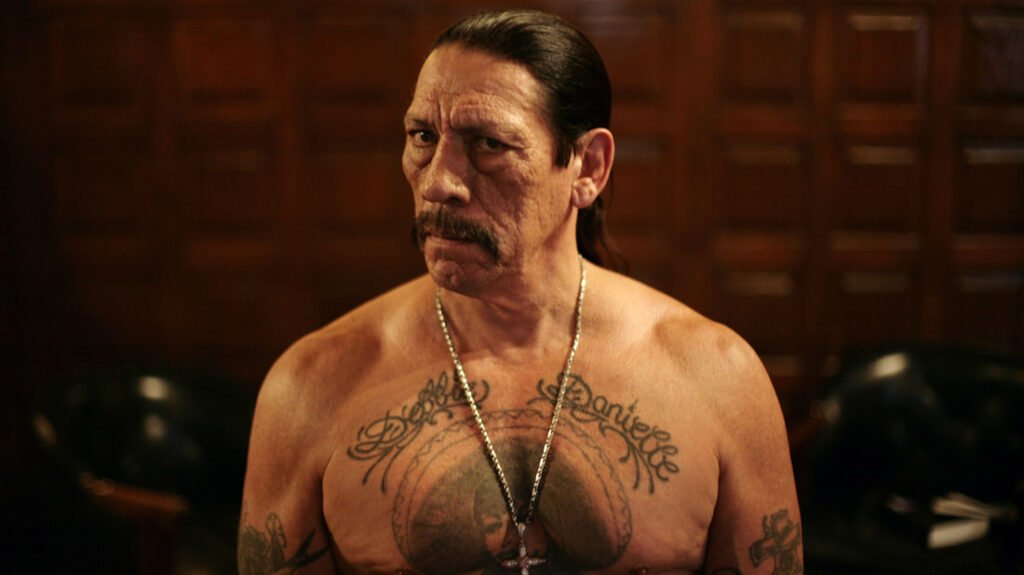 VINNIE IS NOT A VERY NICE MAN: MY REPLY TO STEVEN
I decided to spice the story up a little bit and introduce another character. Ladies and Gentlemen, please put your hands together for Vinnie, the debt collector. I owe Vinnie money and he's beginning to get angry with me as he wants the money back now. How's Steven going to take this news? Will he speed up payment to help me out? By the way, I didn't send a photo of Danny Trejo to Steven, I'm just using it in my blog to help with the 'visuals'.
Sorry to bother you Steven but I'm writing to you as I really need this money. I don't want to sound desperate or pushy, but things have been quite tight financially lately and I haven't been selling many of my paintings. Can you please let me know when the cheque will be arriving as I have some debts to pay off and I'm getting calls from people looking for the money I owe.

I really shouldn't be telling you this, but I have a bit of a gambling problem. It's not bad and the £825 you're so kindly paying me for my painting will be used to pay off some of these debts. I promise I won't go to the casino with the cash – that would be a death sentence. The problem is that I owe someone here a little over £2,000 and he's not a very nice man. He's beginning to make terrible threats. I'm pretty scared and so I really need to know how soon you can get this cheque to me. I apologise for dropping all of this on you and I know it has nothing to do with you, but I wanted to be completely honest.

The only thing that keeps me going is my dream of someday visiting Paris and seeing the Eiffel Tower. As soon as I pay Vinnie off, I'll be staying on the straight and narrow and working hard to make my dream come true. I didn't tell you this before, but this is the main reason why I need these photographs from you. They'll give me hope.

I really appreciate your help. Your money couldn't be coming to me at a better time considering the mess I've got myself into. I wish you a great weekend and I hope to hear from you soon.

Trevor 
---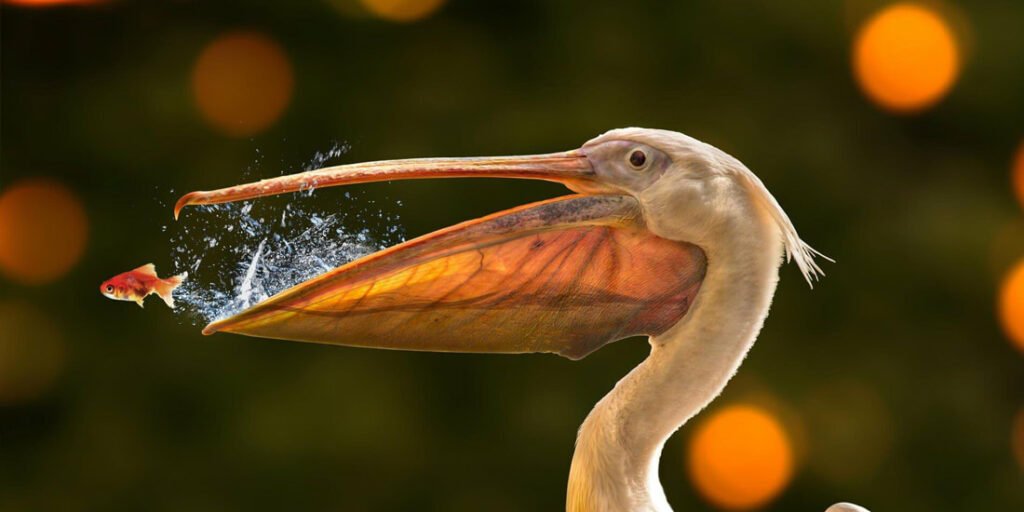 THE HEAT IS ON: STEVEN'S 6TH EMAIL

Steven's emails are getting shorter. I wonder if he's starting to catch on or if he just thinks he's got a moron on the line. After my last creative email to him with the introduction of the antagonist, Vinnie, I was expecting a little more than one sentence from him.
​I'll get the cheque prepared first thing tomorrow and have it mailed out to you right away.

​Steven


​Thank you so much, Steve! Please send those photos as well of Paris. It would mean a lot to me.

​Cheers, Trevor
​Then, after about an hour I decided to send Steve a little longer message to help him understand just what kind of grave situation I'm in and that if it all goes wrong on this end, he may never get his money.
​
Dear Steven

​By the way, do you prefer I address my letters to you with Dear Steven or Dear Steve? I feel like we're getting to know each other and I would like to call you Steve, if that would be acceptable.

So I just had another phone call from Vinnie. He says if he doesn't get the money by Tuesday, he's going to burn my studio down. I have no idea what he'll do to me if he finds me. I'm really quite scared, Steve. Please give me some advice. Thanks

​Trevor
---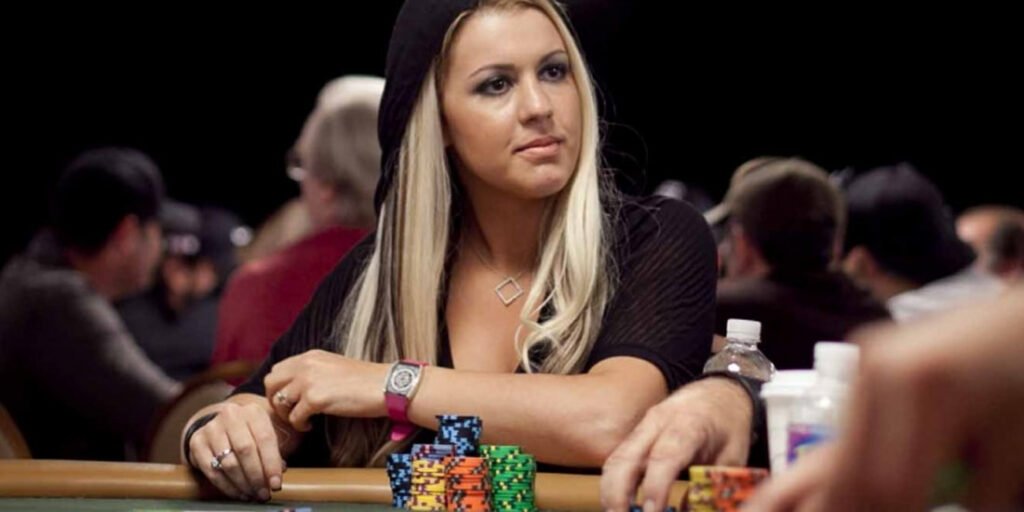 MY NEW LOVE INTEREST: MY REPLY TO STEVEN

​I arrived at the office this morning and was disappointed not to have received an email from Steven. Maybe he's figured out that I'm just playing with him and it's all over. Or perhaps online con artists take weekends off too? Anyway, I thought I'd raise the stakes, put the pressure on and get a little more money involved. Oh, and I'm bringing a love interest into the story.
Good morning Steve,

Have you mailed the cheque? Again, apologies for pestering you but you have no idea how much I need this money.

Vinnie found me last night. I was at the casino. I know, I know, I promised I wouldn't go back there again but I felt lucky. With you contacting me the other day to buy one of my paintings I really thought things were beginning to turn around for me. Unfortunately, they didn't and I lost it all at the poker table. Then I did something really stupid. Vinnie showed up at the casino and I begged him for more money. I told him you were buying two of my paintings including The Poem of Ecstasy, which is £2,650. I told him that I'll be receiving the money from you next week and I can pay him back in full then. He reluctantly gave me another £1,000 but he told me if I didn't pay by Friday, with interest, that I was a dead man.

I'm attaching a photo of The Poem of Ecstasy. Do you like it? I think it's one of my best paintings ever. If you buy it along with Longing, I'll give both of them to you for only £3000. Then I can pay Vinnie back and start looking into flights to Paris.

One good thing happened last night though, Steve. I met someone at the casino and she's absolutely gorgeous. Her name is Jennifer. Maybe my luck really is turning around this time. I look forward to your reply and please let me know if you'd like to buy the other painting.

Best wishes,

Trevor
Note: I didn't send a photo of the professional poker player Jennifer Leigh to Steven. I'm just using it here for the story line visuals.
---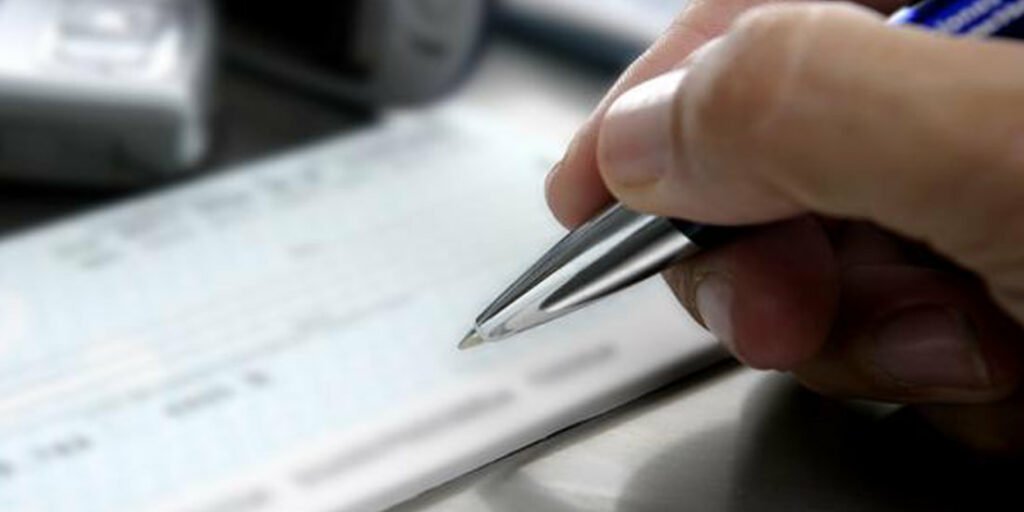 THE CHEQUE IS IN THE MAIL: STEVEN'S 7TH EMAIL

Just when I thought it was all over – Steve replied – and then I had this terrible thought that perhaps this guy is legit! Wouldn't that be embarrassing? Below is the email I received today from Steven and also my response.
Trevor,

Yes. The cheque has been prepared and mailed out to you already and should be delivered to you this week. The painting is Longing 76 x 46 cm (30 x 18 in) Mixed media on board for the amount of £825. This is the only piece I'm interested in and purchasing from you.

Kindly let me know as soon as you receive the cheque.

Steve


Dear Steve,

You didn't tell me if you prefer Steve or Steven so I'm going to use Steve and hope I don't upset you.

Thank you very much for your email of reassurance and I wait impatiently for the cheque. I understand you only want the one painting, Longing, and so I had to call Vinnie to let him know I have a small problem with the funds owed. I told Vinnie the reason why you decided to purchase only one painting now is that you didn't want to pay the shipping fee for the larger artwork, The Poem of Ecstasy. Vinnie is throwing me a lifeline and has offered to cover the shipping charges if you buy both paintings. I think it's a fantastic deal Steve, and considering I'm already dropping the price with both together by 15% it's an excellent opportunity to own two of my key pieces.

I really hope you think about it as your decision will play an instrumental role in my personal health and wellbeing. By the way, I've attached a link to the music video 'How To Save A Life' by the Fray. Great tune. Give it a listen.

Anyway, thanks again for your support Steve and I'll speak to you soon

Trevor

Ps. Jennifer called me last night and we spoke for hours. There's just something about her voice… I can't explain it. She has no idea the trouble I'm in right now but talking to her makes me feel like everything's going to be OK.
---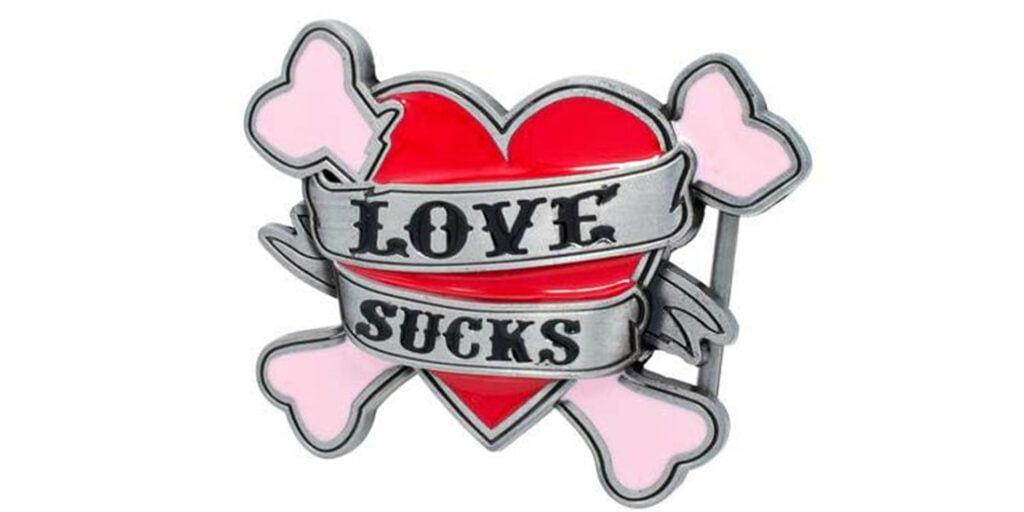 LOVE SUCKS! VINNIE AND JENNIFER TOGETHER

​I need to put the pressure back on Steve 'Scam-artist' Patrick to get this money from him. It's Friday and I haven't received the cheque so I thought I'd send him a quick email. I still want those photos of Paris too, dammit!
​Hi Steve,

It's Friday and the cheque still hasn't arrived. Vinnie is not happy at all and I need to go into hiding. I don't know if I'll be able to access emails very often. Are you certain you sent the cheque and that you still want this painting as I'm going to have to sell everything I own at super low prices, including all my paintings, so that I can get the cash I owe back to Vinnie ASAP. Please advise.

Ps. I saw Jennifer walking down the street yesterday holding hands with Vinnie. I actually felt my heart break in two. Please send me some photos of Paris to help me through this difficult time. Thank you.

Trevor
---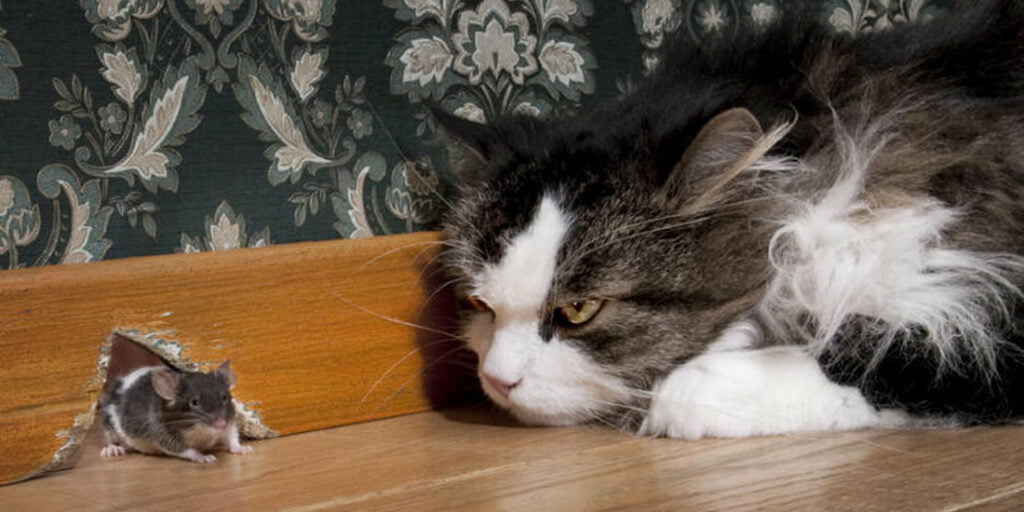 CAT AND MOUSE: STEVEN'S 8TH, 9TH & 10TH EMAILS
Steven's been playing a little cat and mouse game with me the last work week and I've not received this 'cheque' for £825 from him and I still haven't been sent any photos of Paris either. I've become quite frustrated with him and his lazy attitude because I really want those pictures! Below is the short and sweet email exchange from over the weekend.
Trevor

Sure, the cheque has been sent to you already if you don't get it over the weekend that would be first thing next week it should be delivered to you. Just let me know as soon as you receive the cheque.

Steven


​Thanks Steve

Oh and please can you email me a photo or two of Paris? I really would like that. Many thanks

Trevor


​Ok. will do when i have time to.

Steven


​Hi Steve,

I just snuck back into the office this morning quickly to see if you'd sent any pics from Paris yet. I know Vinnie was out late last night so he wouldn't be up this early. I was a little disappointed not to have found any photographs. I realise you're busy Steven but you have no idea how important these photographs are to me, especially now that I think I've lost Jennifer. Please send some ASAP. Many thanks.

Trevor


​Dear Steve,

I'm still awaiting payment for my painting, Longing. If I don't receive payment soon, I will need to take the SOLD indication off my website and put it back on the market. Please advise.

Best wishes,

Trevor


​Trevor

The cheque should be delivered to you anytime from now kindly be patient with me and do let me know as soon as you receive the cheque.
​I'm getting really pissed at Steven now as he hasn't sent me those damn photos of Paris! I've had enough and have decided to really put the pressure on him. Perhaps another buyer will encourage a couple pics of the Eiffel Tower. "Steve, you boring, heartless bastard – send me my photos, dammit!"
​Dear Steven,

I would like to sell the painting to you; however, I've now had interest from another party and as I need the money badly, I think I'll call them to get their best offer. I'm having some doubts as to whether you're really serious about this or not, especially considering I haven't received any photos of Paris from you even after many requests. Please accept my apologies but time is of the essence.  

Best wishes,

Trevor
---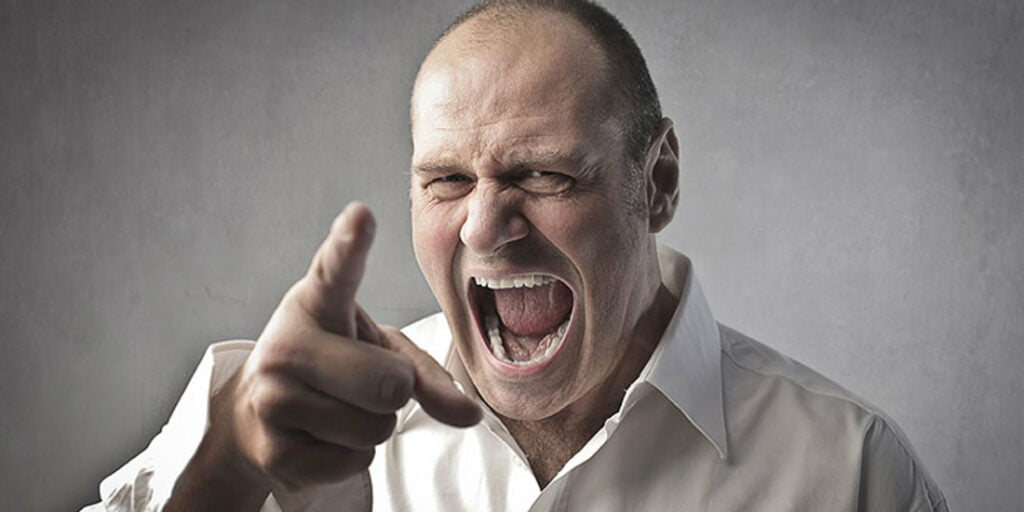 STEVEN IS GETTING ANGRY: HIS 11TH EMAIL
I can't believe this exchange with Steven Patrick has been going on for almost three weeks now! 
This may be the end though. He is really getting upset with me. All I want are some photos of Paris. Is that too much to ask?
​I'm here for a conference, not to take pictures, ok?! The cheque should get to you anytime now. Do not sell the painting to another person I'm seriously interested in the piece.

Steve


​Steve,

It's Friday and I still haven't received the cheque. Now that its Easter weekend it likely won't arrive until the end of next week. I'm sorry but it just doesn't seem like you really want this painting as much as you say you do. My life is falling apart around me with the love of my life hooking up with Vinnie, the man I owe money to and all I want are a couple photographs of my beloved Paris to keep me going. On top of all this Vinnie wants to break my legs and so I kind of have some pretty important things going on in my life that I need to focus on too, OK?

The other buyer interested in my painting, Geoffrey, wants to call me tonight to discuss price. He said he wants it to be an Easter present for his daughter Molly, as he says she would absolutely adore this painting. I realise you're very busy at your conference, but some photos of Paris will ensure I don't do anything spontaneous like sell the piece to Geoffrey this weekend. I need the money badly Steve!

Regards,

Trevor
---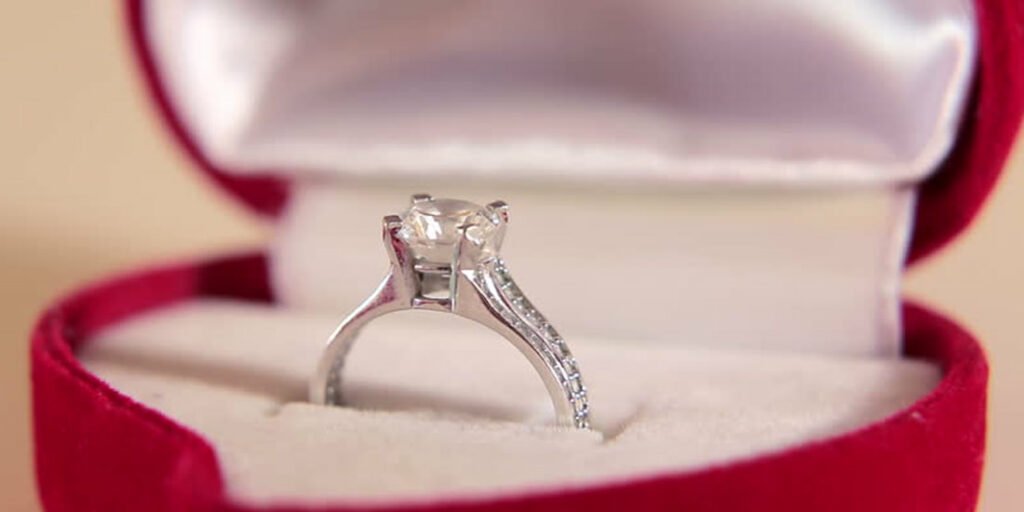 THE ENGAGEMENT RING: STEVEN'S 12TH EMAIL
​I found Steve's twelfth email to me yesterday in my inbox asking if I had the cheque yet. I didn't respond until today to keep him on edge. I still haven't received the cheque and so I thought I'd let him know I'm losing patience with him. For some reason I just really like the word 'shenanigans' but rarely ever use it in a sentence and so I thought this would be a great opportunity. 
​Hello Trevor,

Have you seen the cheque in the mail today? Kindly get back to me as soon as you receive the cheque.

Thanks and I await your response.

Steve


Dear Steve,

I still have not received the cheque. I don't mean to be rude but are you playing games with me?! Geoffrey has offered me £750 for my painting and I think I'll need to accept this as I have a feeling you're not actually going to buy it. It's been almost three weeks since your initial email to me and although Easter weekend may have slowed the post I'm certain the cheque should have arrived by now if you were serious about buying my painting. I'm genuinely upset with your shenanigans, Steven.

If I don't receive the cheque and a photograph of Paris from you in the next two days I'll be calling Geoffrey to make a deal with him.

I've decided to buy a ring for Jennifer, and I need that damn cash! I'm going to win her back Steve, mark my words, and you're not making this any easier for me.

Good day

Trevor
---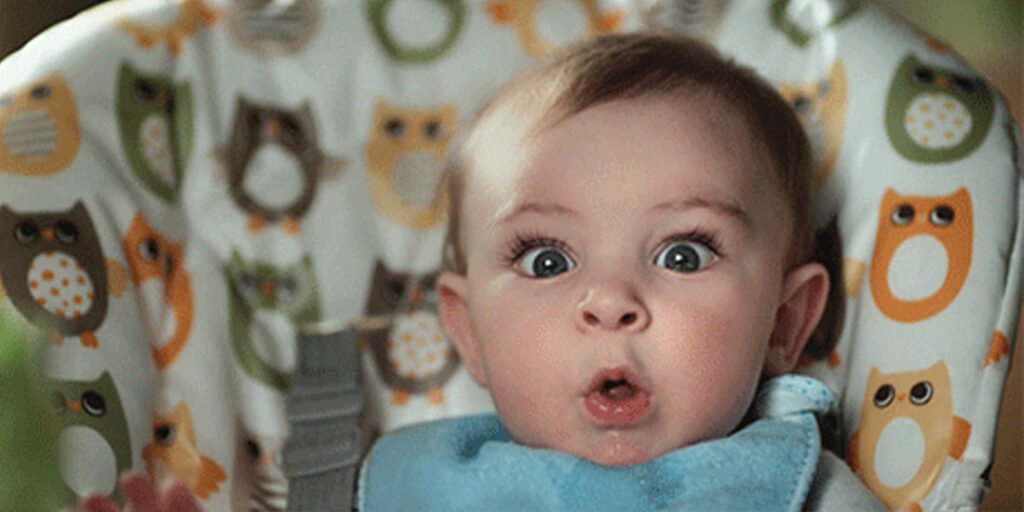 A POOPY BABY: STEVE'S 13TH EMAIL
Well, Steve got back to me pretty quickly after my email yesterday questioning his motives. I really don't understand why he hasn't sent me a photo of Paris. How hard is it to search Google images and find one? Steve must not be that bright, I mean, he's still replying to my silly emails even after stories about my gambling addiction, a dangerous man and a beautiful poker player I want to marry… and now he's going to find out about a very smelly baby
Trevor,

Everything concerning this transaction is in good order and proper arrangement has been made for the mover to pick up once you receive the cheque. I really don't understand why the cheque has not been delivered by now but I'm sure it should be delivered to you any time.

Thanks for your patience and understanding, I await your response.

Steve


​Steve,

Thank you for your email. I do want to believe you, but I've had other people in the past repeatedly claim they were going to buy one of my artworks and then they never followed through. A wealthy couple even commissioned me to paint a portrait of their baby boy, Joseph, promising me £4,500 for the piece. It was an exceptionally difficult commission as the damn baby wouldn't sit still while I was trying to paint him. At one point I even duct taped the baby to the wall so I could take my time and get the facial features right. I was a little worried the parents would come in and see little Joseph dangling from my studio wall but fortunately I managed to get the nose and eyes sorted very quickly. It really was a wonderful portrait, capturing a lively and animated Joseph, but the parents weren't happy with the end result for some reason and refused to pay! I was really pissed off especially considering Joseph's poopy diaper smell overpowered even the oils and turps in my studio for days after. So, as you can see, I've been burnt before and I don't want this to happen again.

If you send me that photo of Paris as I've requested, I promise I won't contact Geoffrey tonight to sell my painting. By the way, he just rang me again today asking if I've come to a decision about his £750 offer. Considering I was out looking at diamond rings for Jennifer yesterday and I saw a wonderful one for £800, it's becoming very difficult to keep Geoffrey waiting. Email me a photo of Paris and my trust in you will be restored and I hope to find your cheque in the mail very soon.

Best wishes,

Trevor
​
​I think I've outdone myself with the baby Joseph story line. I was laughing out loud picturing it in my head while I was writing. There's no way he'll get back to me after this… do you think?
---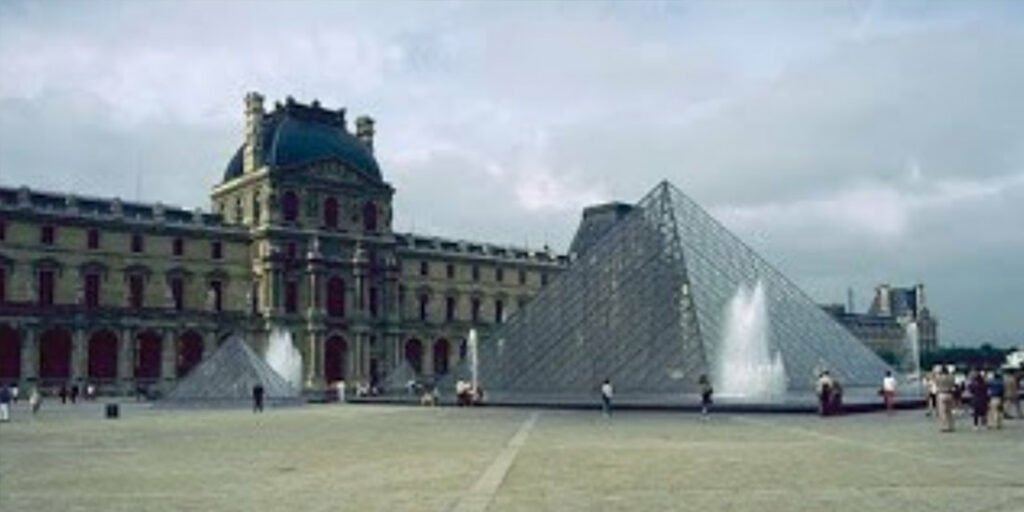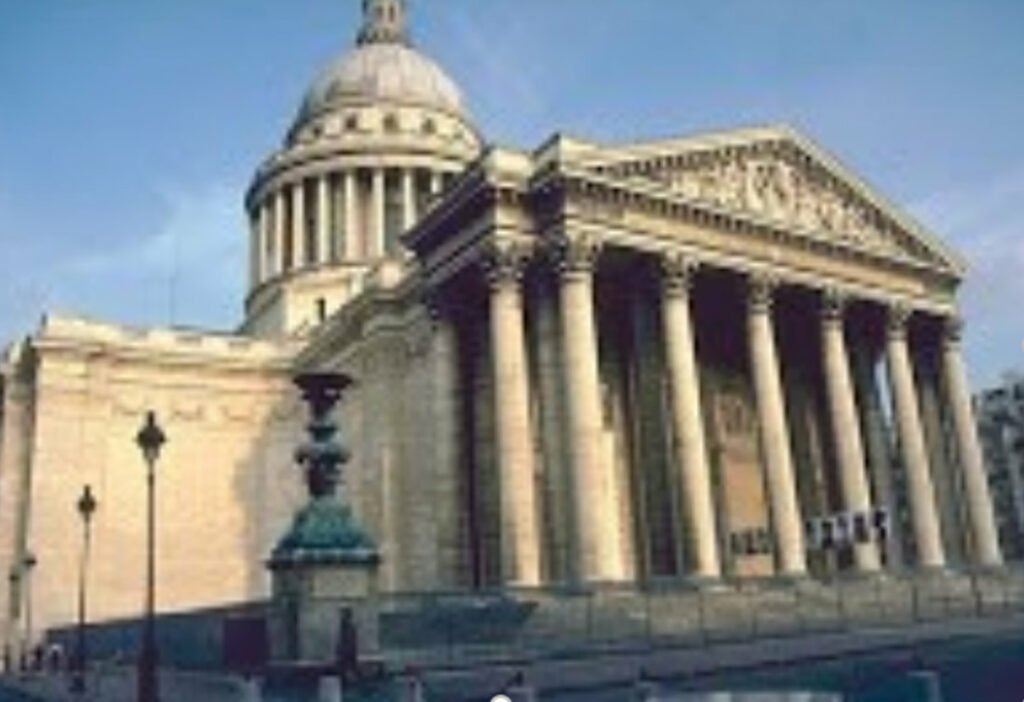 FINALLY! PHOTOS FROM PARIS: STEVEN'S 14TH EMAIL
I can't believe it! It finally happened. Steve sent me a couple photos of Paris! Yes, those are them above. They had such an impact on me that I had to do something completely spontaneous and absolutely crazy and I don't care what Steve, or anyone else, thinks for that matter!  Please don't judge me. I'd had a couple glasses of wine again when I replied to him.
OK. Here are some pictures I took.

Steve
Dearest Steve,
Oh my God! Those are absolutely gorgeous photographs! Your kind gesture has given meaning to my life again. And with great thanks to you, I have also just had a wonderful idea. As soon as I receive payment from you for my painting I'm going to buy that stunning diamond ring I spotted the other day and two Easy Jet flights to Paris. I checked Ryanair but they don't fly direct to Charles De Gaulle Airport and I think that the Ryanair CEO Michael O'Leary is a bit of a dick anyway.  Sorry, I digress. So, with inspiration from these iconic photographs of yours I have decided to whisk my sweet Jennifer off to Paris to propose to her in front of the Louvre, exactly where you took that photo!
It's perfect. I'll get down on one knee, I don't care how many hundreds of tourists are there and I don't give a damn if they all start taking pictures of me, and at the top of my lungs I will profess my love to Jennifer, take the ring from my pocket, and ask her for her hand in marriage.

​I realise I shouldn't jump the gun like this and that I really need to first ask her father for his consent; however, Louis (her Dad) thinks I'm just a good-for-nothing, broke, artist not deserving enough to even hand wash the knickers of his beautiful daughter. I've not seen her knickers yet as I don't believe in sex before marriage Steve, but I'm certain they are the most beautiful knickers in the world. I think about them a little too often if I'm being completely honest with you Steve but hey, even though we've never met I think of you as a friend and I'm not ashamed to tell you how I feel.
As soon as the cheque arrives I'll let you know. God, I'm so excited now Steve, you have no idea!!
Your good friend,
Trevor
---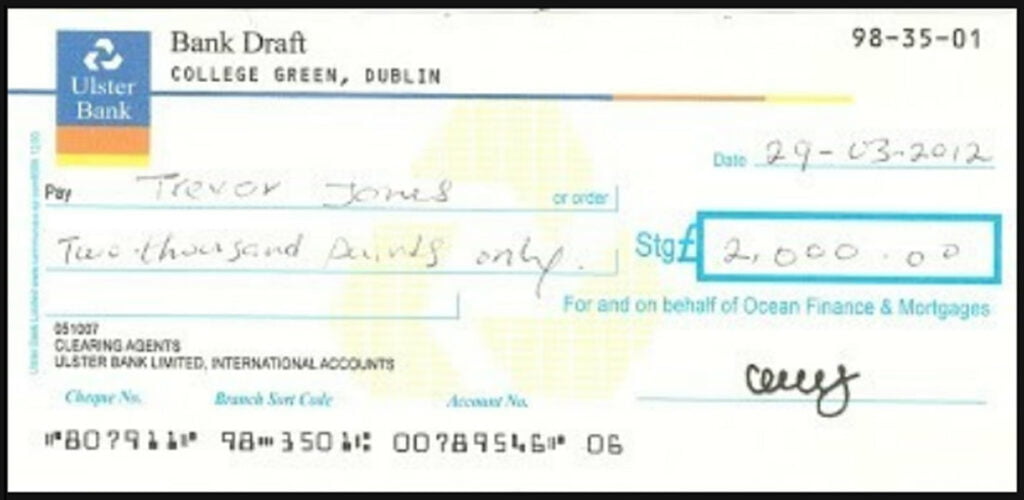 THE CHEQUE ARRIVED!! STEVEN'S 15TH EMAIL
I have no idea where I was going with the knickers story in my last email to Steven and I was certain that would end the game for me but believe it or not, this morning I found Steven's cheque in the mail! It finally arrived after 3 weeks. He also sent me a quick email in reply to my thank you letter for his two photos of Paris. 

Now that I have him jumping through hoops I need to plan my next email to him very carefully. Steve constantly asks me to let him know immediately when I receive the cheque – I assume this is how the scam is progressed. I'm wondering if I should tell him today his cheque has arrived or hold off until tomorrow or Monday. He seems to take weekends off from scamming artists so potentially I could have a couple days to formulate my next response and develop the story a little more. I wonder if he goes to church on Sunday? 

If you've been keeping up on this blog you'll know that my painting is £825 and yet Steve has sent me a cheque for £2,000.

Below is Steve's response to my last email. I was really hoping he'd say something more about Paris or Jennifer's knickers. I'm a bit disappointed. 
Its fine. Just shoot me an email as soon as you receive the cheque.

Steve
I'm wondering why the signature on this cheque doesn't even come close to resembling 'Steven Patrick'. You think it's fake? 
---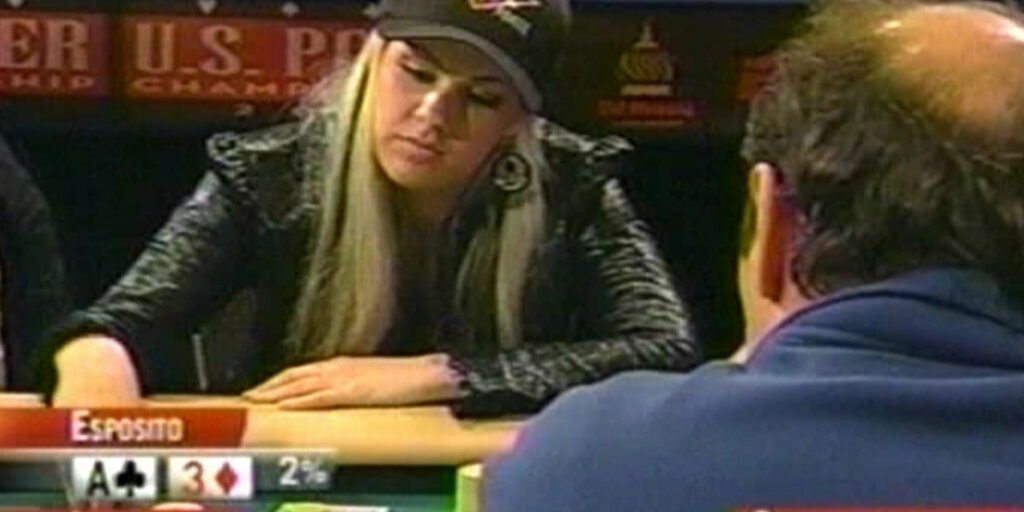 THE REAL JENNIFER LEIGH GETS IN TOUCH
Now that I've received Steve's cheque I need to figure out how to keep him on the line. I have two options and I decided to go with #1 and send him an email telling him that I think the cheque must have been lost in the post and to please send another immediately.
The other option, on the advice of a police officer friend of mine who happened to be keeping up with my blog posts got in touch with me was to tell Steven that the bank wouldn't cash the cheque as he spelt my name wrong and he'd need to draft another. I like the misspelt name idea but decided it'd be better to use that excuse for the following cheque Steve sends me… assuming he doesn't completely lose his patience and end communication. 
Oh, and funnily enough, the real Jennifer Leigh tweeted to me yesterday as she'd read some of my posts. She liked the 'proposal in Paris' story line. 😂
​
Dear Steve,

I appreciate very much the photos you sent me of Paris but it's now Saturday and the cheque still hasn't arrived. I don't know how much longer I can hold out as I'm afraid the diamond engagement ring I've set my sights on for Jennifer will sell before I receive your money. I have a terrible feeling the cheque has been lost in the mail. For a precautionary measure I think you should cancel that cheque, draft another for me and post it immediately. Did you definitely address it properly to:

Trevor Jones
Out of the Blue
xx xx xx
xx xx xx 
Edinburgh
xxx 8RG

But on a postive note Steve, I sold a small figurative drawing of two children yesterday and I went to the casino and ended up winning £1,000! I know, I know, I promised myself along with you and everyone I love that I wouldn't gamble anymore but with the situation as volatile as it is and Vinnie on the hunt for me, I had no choice. I gave Vinnie £750 of my winnings and he's provided me a little  more time to get the rest to before something bad happens. In all honesty, I could live with two broken legs Steve, but if Vinnie breaks my arms, as he said he would, I'd be devastated. My art career would be over and I'd really have nothing to live for. Please send another cheque ASAP to the address above so I'm confident Vinnie will spare me. You're a kind and considerate man, Steve.

Ps. If you go to church tomorrow please could you take a minute to pray for me?

Thank you from your good friend,

Trevor ​
---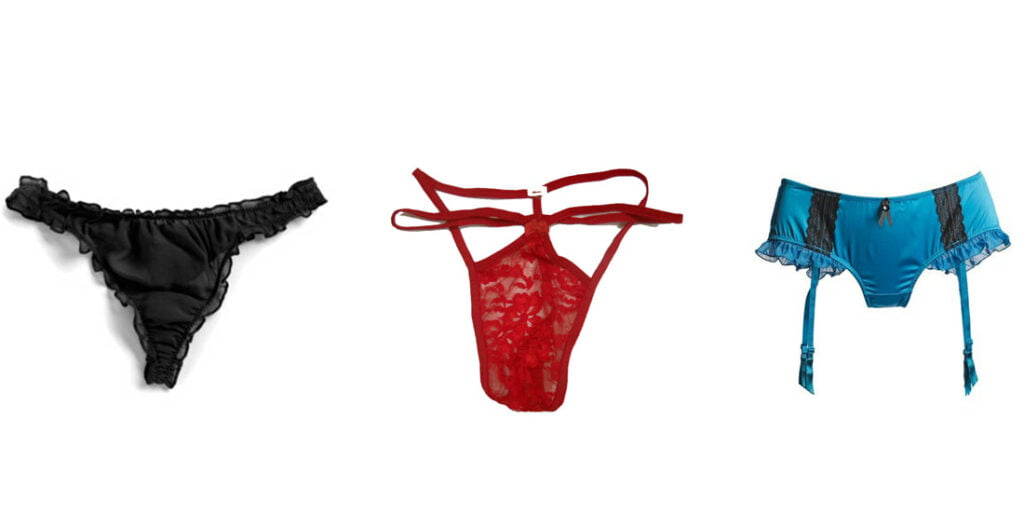 A TRIP TO ANN SUMMERS: MY REPLY TO STEVEN
It looks like Steve definitely takes weekends off from the online scam business, which is fine as this has given me more time to plan my follow up letters. My police officer friend has suggested I come down to the station on Monday to do some account number and email address checks to submit to national intelligence. It's all getting quite exciting and so I thought I'd spice up this next email to Steve with a little visit to Ann Summers.


Hi Steve,

Did you get my last email? I still haven't received the cheque. Was it recorded delivery? If it was you should go to the post office to check on it as three weeks is a very long time for a letter to arrive. I'm sure no one else could cash it but you just don't want to take any chances these days, do you?

Anyway, thanks to my winnings the other night at the casino I've managed to get Vinnie off my back for a little while, which is great news. He was ready to start chopping fingers off which would have made painting really quite difficult! With the extra £250 I made after paying Vinnie I went out window shopping yesterday. I'm a little embarrassed to tell you this Steve, but I have to get it off my chest to someone!  Even though we've never met, I feel we've been through a lot together and I think I can trust you with this.

I went into the Ann Summers store on Princes Street for a browse around. I'm not sure if you have Ann Summers in Canada but it's a 'sexy' store, if you know what I'm saying. So ya, I can't stop thinking about what kind of knickers Jennifer wears. I don't know what got into my crazy brain Steve, but I ended up walking out with three pairs of gorgeous panties – all different colours! I'm attaching photos of them to this email and I'd be ever so grateful if you could let me know which ones you think Jennifer would like best. I'm not very good with this kind of thing and as you're a wealthy businessman, jet-setting around the world, I'd assume you'd have a lot of experience with the ladies, if you know what I mean.

I really don't want to mess things up with Jennifer and so any advice would be greatly appreciated.

Your friend,

Trevor
---
A TRIP TO THE POLICE STATION
I made my way down to the police station today to meet with my friend PC Hunt (not his real name) to show him Steven Patrick's cheque. I haven't seen my mate for quite some time and so after the initial catch up finding out he now has two children, the little boy already four years old, etc etc… we got down to business. He wasn't too keen on me taking a photograph of him smiling and holding the evidence for my blog but he did let me get a shot of his shoes with the cheque in his hand.

To break it down, at the moment there technically has been no crime committed as I haven't deposited the cheque and Steve's made no contact with me regarding how to transfer money. If I continue to play along it will very likely turn into fraud. We discussed various scenarios and potential outcomes and as I've already invested so much of my time and laughter into this, I decided I couldn't let it end just yet, regardless of the possible consequences. Therefore, I have now sent Steve a brief email letting him know that I received the cheque but that there's been a mistake with the amount it's been made out for. I need to find out exactly how he's going to try to scam me and hopefully, in the process, gather some more information about him that could ultimately lead to police action.
​
Hi Steve,

Don't cancel the cheque as it arrived in the post today. I would have emailed you sooner but I was really busy at work and there is also a problem with the cheque. You made it out for £2,000. You told me you only wanted the one painting  called "Longing" for £825 and not the two paintings I offered you, which would have come in at the reduced price of £2,000. Now I'm confused. Do you want me to package up both paintings for you?

Please advise.

Best wishes,

Trevor
If I haven't irritated Steve too much he should get back to me with a real sense of urgency detailing how to proceed.
At the police station I saw the poster above 'Thieves work office hours too' on the wall and smiled. I'm pretty sure Steven Patrick is a 9-5, Monday to Friday kind of thief. Maybe he has a wife and a couple kids to take care of. I should ask him…
---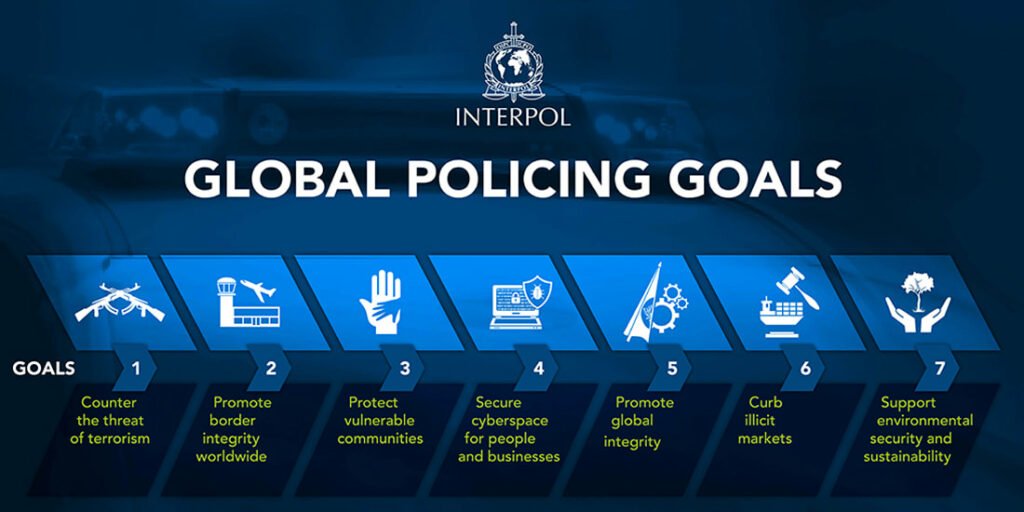 ENTER INTERPOL: STEVEN'S 16TH EMAIL
I think my ridiculous story was beginning to take its toll on poor Steve and so it wasn't until my last email informing him that I'd finally received the cheque that he got back in touch – and quickly!

When I was speaking with my police officer friend about possible outcomes, one was that he may actually have a contact here in Scotland who would come to my studio to pick up the painting. This way he would receive the excess cash of £1,175 AND the painting whilst I'm left completely scammed.

I was a wee bit worried about some criminals coming to my studio but it would also make for a great story! However, after reading his email below it looks like all he's interested in is the money. I'm hurt. Why doesn't he want my painting?!
Dear Trevor

Thanks for your response, I really appreciate it.

You can now go ahead and have the cheque cashed right away and once it has been cashed, deduct £825 for the painting and kindly help me send the remaining money to the mover who will be coming over to your place for pickup of the painting. The courier is actually helping me to move some of my properties within the UK including your painting down to my new home in South Africa.

Kindly try all your possible best and help me send the remaining money to the mover most probably today via Western Union Money Transfer after you have deducted the £825 for the painting. Below is the Mover's information and please send him the remaining money via Western Union;

Name: Sanni Olawale
Address: Casabella unit 43 Vorna Valley
Midrand, Johannesburg
South Africa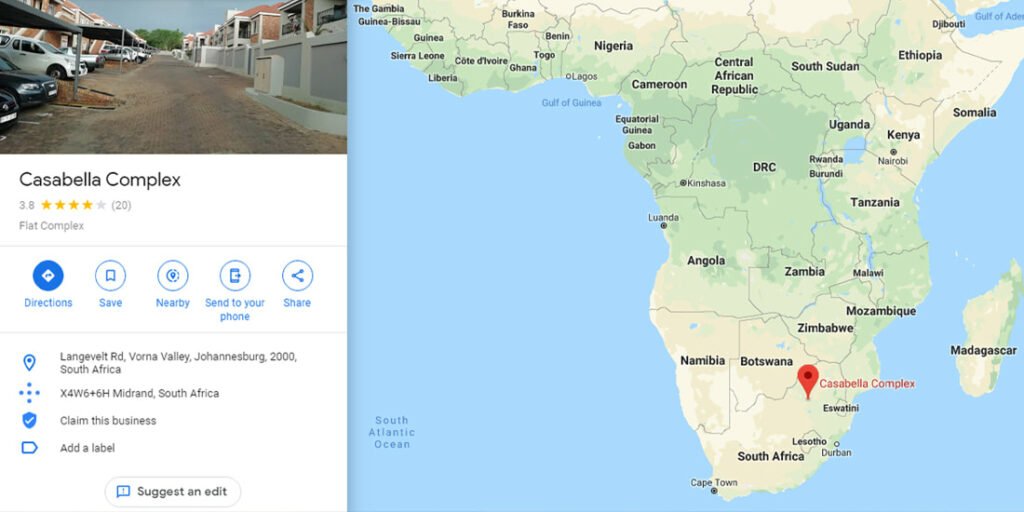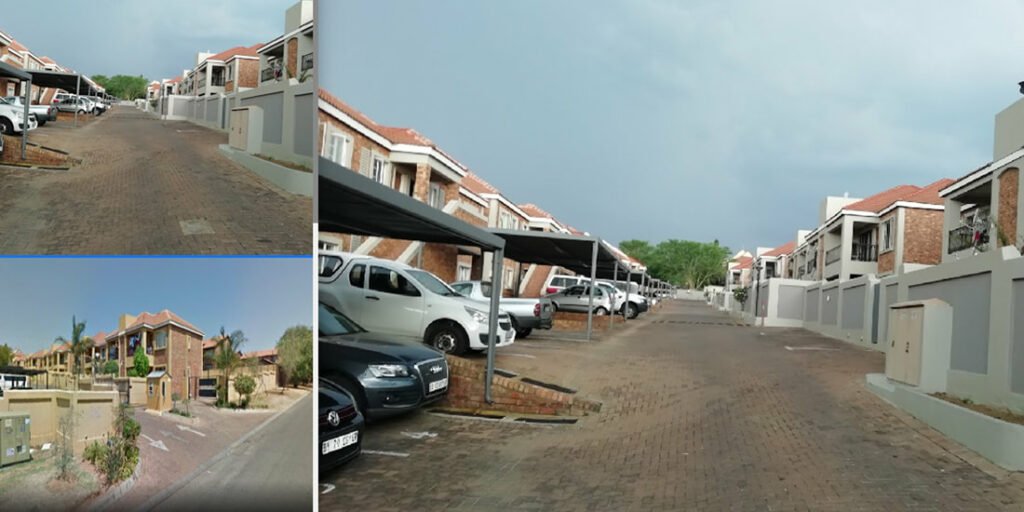 Steven continues in his email…
Once you have the remaining sent to him, kindly get back to me with all the necessary information which will be needed for the collection of the money i.e.;

sender's name
amount sent
mtcn#
Text question and answer (Question: Money for what? Answer: Painting)

Then I'll get the information across to the mover and once he receives the money from you, he'll give you a call and set up a time and date for pickup of the painting.

Thanks for your help and understanding.

I await your quick response.

Steve
---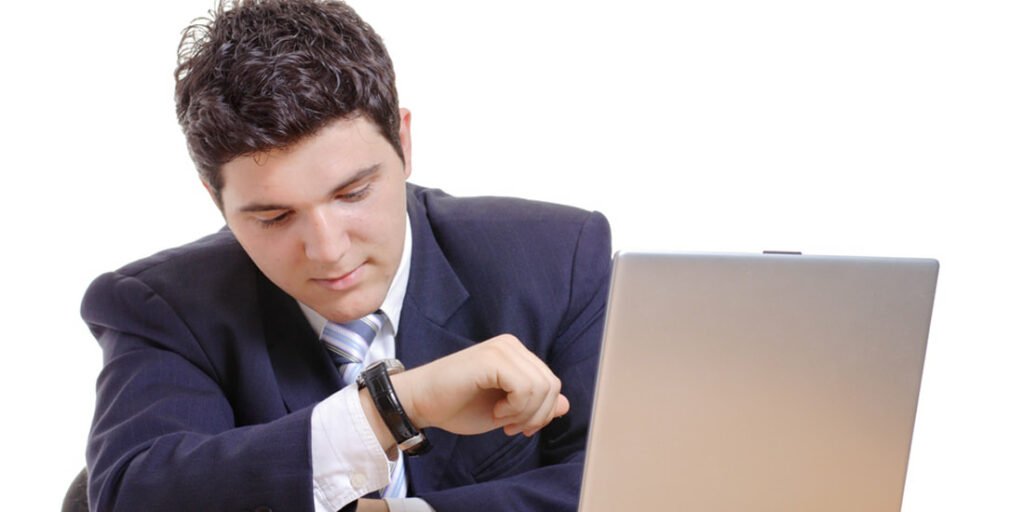 STEVEN IS GETTING DESPERATE: HIS 17TH EMAIL
I'd emailed PC Hunt with this information and he said he'd call me at 2:30 pm for a chat. Steve definitely has a sense of urgency about him now as I received another email from him no more than an hour after his first one but I thought it best to speak to my mate before I responded.


Trevor

I'm still waiting to hear from you, did you receive my previous email sent to you concerning the mover's information and how the remaining money in the cheque should be sent to him. Kindly get back to me ASAP.

Steve


So now that there's been an actual fraud attempt, we have the bogus cheque (PC Hunt has already liaised with Ulster Bank), and with a formal request by Steve to bank the cheque, an official crime report has been created. This information has been shared by our Boys in Blue with the Intelligence Bureau and details have been handed over to Interpol as the scam is originating out of South Africa. PC Hunt explained that how I choose to take this forward is up to me with regards to the blog. He told me even if there is some form of closure on Interpol's side it's unlikely we'll even hear about it. Moreover, at the moment it's unlikely anything will come of this with a capture and charges being laid, unfortunately. Therefore, I've decided to see if I can fish Steve on a little longer both for my own amusement and also to possibly score some more information about him that could help with the case.


Dear Steve,

I'm not sure I fully understand you. Do I cash the cheque at Western Union? I've never used them before so I'm not sure how to do this. Could I not just deposit the cheque into my bank account and then transfer the remainder directly to you?

I'm away down south for some much needed rest and relaxation tomorrow and I return on Monday. I don't think I'll have the time to cash the cheque as I leave first thing in the morning. If it had arrived sooner I would have had enough money to buy Jennifer a train ticket as well but unfortunately it's just me going. That's quite sad isn't it? Anyway, Vinnie's been sending me some pretty horrific text threats lately as I still haven't paid him and so I thought leaving Edinburgh and laying low for a while would be the best thing for me.

Let me know what you need me to do.

Best,

Trevor
Let's see how Stevie responds to this.
I've been wondering where to go next with the story and thought perhaps I take Steven's cheque to the casino, "that I just couldn't help myself, dammit!" Decisions, decisions.
---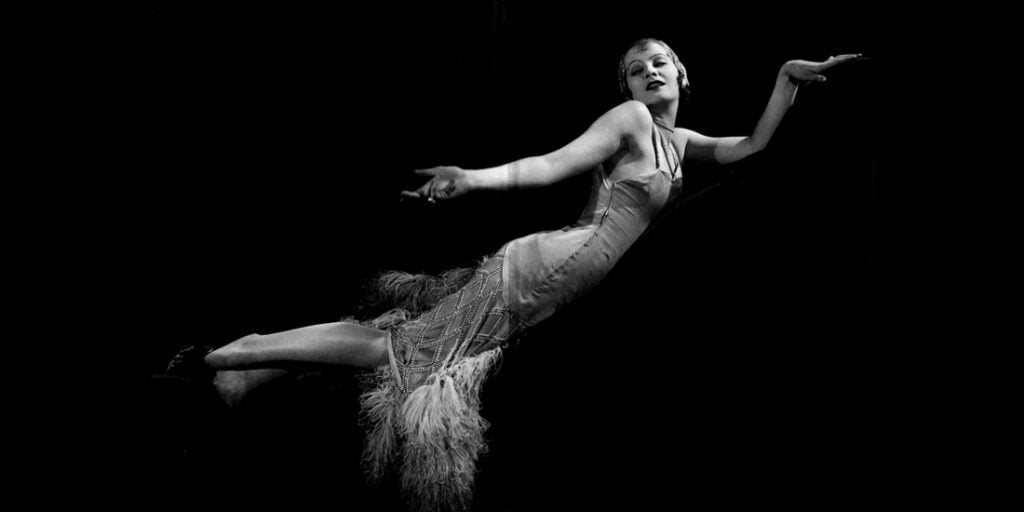 JENNIFER THE TEMPTRESS: STEVEN'S 18TH EMAIL

I don't believe it. Steve is still holding on. He got back to me late last night with the email below. I followed up with another this morning to buy a little more time. 

PC Hunt asked me to pop into the station again today to sign a release card as they're holding onto the evidence now. Shame, I wanted to frame it. The information PC Hunt sent to Interpol has been accepted and it's now in their hands. With the point of benefit located to an address in South Africa there's little the boys in blue in sunny Leith can do; although if I manage to find anything else out, I'll obviously contact the police immediately.
Trevor,

You are to have the cheque cashed right away at the bank before you leave, deduct your money for the painting and walk into any western union agent location around you and have the remaining money sent to the mover like I explained in the previous email and once you have the money sent, do email me all the necessary information which will be needed for the collection of the money.

Kindly try all your possible best and have the money sent to the mover before you leave so he can make a plan how to come over for the pick up once you are back.

I await your response ASAP.

Steve


OK Steve, I understand. I decided not to go to Brighton today anyway as Jennifer called late last night and would like to meet to talk this evening. Steve, she's a damn sorceress and I can't get her spell off me! I'm at work now but will leave a bit earlier to go to the bank and then over to the Western Union to transfer the cash. 

Thanks for your patience!

All the best,

Trevor

​
So after a little more thought, I've devised a twist that's really going to mess with Steve! I'll be emailing him with it shortly and if he replies I'll post it up for your entertainment value. 
---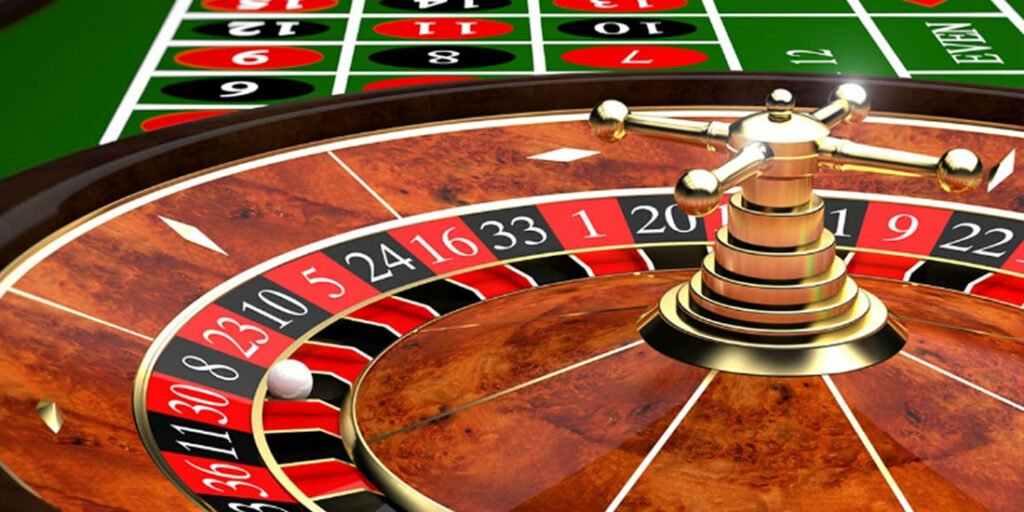 WHAT ARE THE CHANCES?!! THE TWIST OF ALL TWISTS
I don't know how much more ridiculous I can make my story lines, but poor Steve keeps holding on, hoping for that cash. There's no way he'll be expecting anything like this and now the ball is entirely in his court.


Dearest Steven,

You really are my lucky charm! I had to walk along Queens Street here in Edinburgh to get to my bank and as I was doing so I passed the casino. I don't know what happened but I had the strangest sensation, like nothing I've ever experienced before. It was an absolutely crazy thing to do, I know, but I went in. Of course, Vinnie was there. He always is. When he approached me I showed him the cheque. I must have caught him on a good day because for some reason he agreed to cover me and I went to the roulette wheel and put your cheque on black. I fucking won, Steve! Geezus, after all these years playing poker and losing my goddamn shirt, I should have been playing roulette all along!

I had this feeling I was on a roll and being the complete idiot that I am, I looked Vinnie straight in the eye, turned to the croupier and put everything on black… again. Absolutely mental, I know! You know what happened? I won again!

Steve, for the first time in my life I did the smart thing and left right then and there. I paid Vinnie back all his money and I still have a little over £4,000 cash in my pocket AND your cheque! I feel like I owe you mate. Seriously, how can I pay you back? The painting is yours Steve, I want you to have it and I'll rip up the cheque you sent me for £2,000. Just let me know what you want and it's yours.

OK, I'm off to take Jennifer out for some shopping and a meal at the Witchery. It's a really expensive restaurant here in the city. I've never been but I've heard a lot of good things about it. I'm going to show her the best time! Thank you so much for everything.

Yours eternally,

Trevor


So, what do you think? Will Steve actually respond or will he call it a day?
---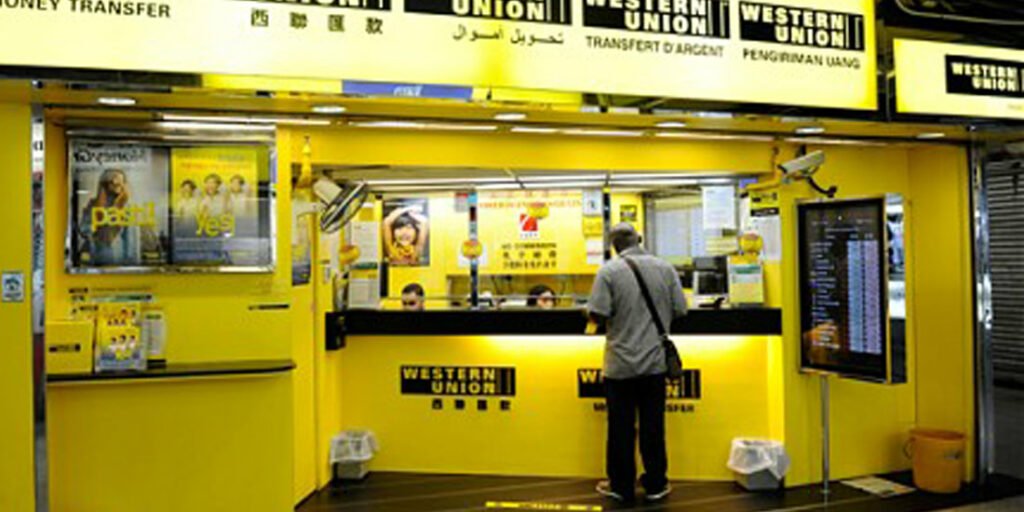 AWAY TO PARIS? STEVE'S 19TH EMAIL

Oh geez, I really have poor Steve confused now – and pissed! I was certain he'd put this to rest but he still wants his cash badly, especially after all the time he's invested into this. He's getting pretty tired of hearing about my relationship with Jennifer though. I found this email below in my inbox this morning.
Trevor,

I must tell you this, I don't understand all that you are trying to explain to me here but all I want you to know is that the remaining money in the cheque must be sent to the mover (in cash) who will be coming over to your place to pick up the painting from you via Western Union money transfer as I have explained to you in the previous email.

I was expecting to read from you that you have sent the money to the mover via Western Union so he can make a plan and give you a call to set up date and time with you as to when to come over for pick of the painting.

Trevor! kindly deduct your money for the painting which is £825 and go ahead to the Western Union agent location near you and help me send the remaining which is £1,175 to the mover right away (deduct the western union charges from the total amount you are sending) and once you have the money sent, do email me all the necessary information which will be needed for the collection of the money.

I'll appreciate if you have the money sent right away and email me the information above and not come back and tell me some kind of story about your relationship because I don't have this whole week for this transaction.

I await your quick response.

Steve


Dear Steve,

I'm terribly sorry and I understand your frustration with this situation but I really hadn't expected to win all that money at the casino last night. Nothing like this has ever happened to me before. I popped into work now just to check my emails and I have to meet Jennifer at the airport in 45 minutes as we're off to Paris. I won't lose the cheque and I promise to you, when Jennifer and I return from Paris Tuesday afternoon; I'll go straight to the Western Union and transfer the £1,175.

Once again, please accept my sincere apologies for this delay but I booked the flights last night and I didn't have the time to get to the bank this morning.

Thanks again so much for your patience and for all the good luck you've brought me. I promise to make it up to you when I get back to Edinburgh.

Your friend,

Trevor


The funny thing is, I really did have a flight booked to Paris and I was supposed to be leaving yesterday for five days but being a bit of a Muppet I've misplaced my passport. I looked over my entire flat last week but with no luck and I've now changed the flight to a domestic location, so I don't need a passport. I'm away to Brighton tonight and return Monday. Hopefully Steve will put up with me just a little longer.
---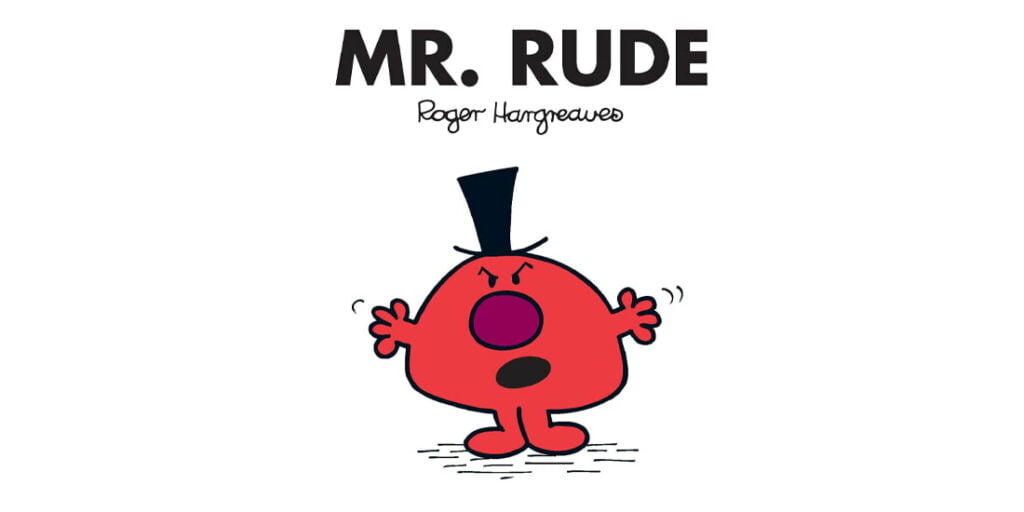 STEVE NEEDS TO LEARN SOME MANNERS: HIS 20TH EMAIL

Wow, I sent that last email to Steve and in less than 5 minutes he responded. Not even a "Dear Trevor". How rude!

​
You must send the money via western union before you leave.


I'm going to let him sit on this until I get back from Brighton. I'll just tell him I left before I received his email and anyway, I was in a rush to get to the airport. 
---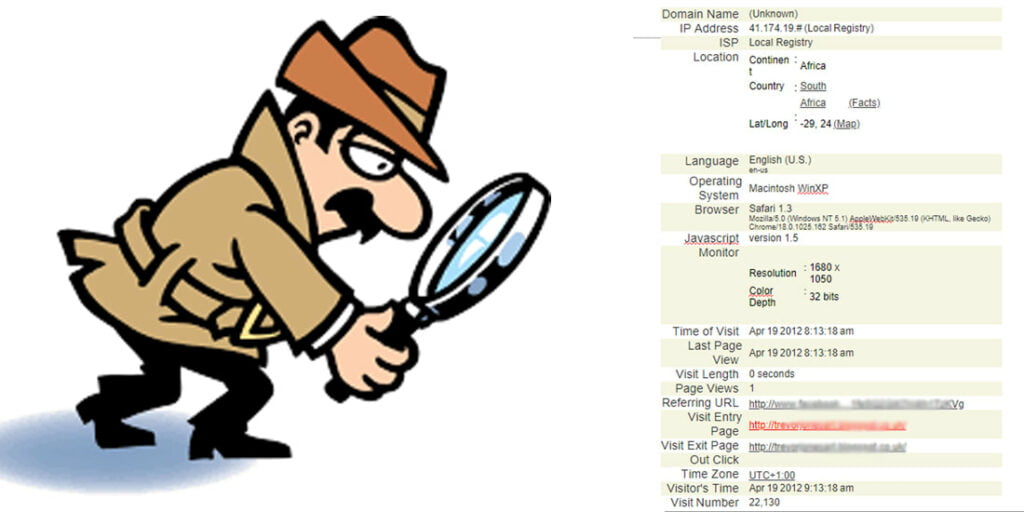 THE FIRST REAL THREAT: STEVE'S 21ST EMAIL

OK, now Steve really is getting pissed off. I've called PC Hunt to let him know Steve's taken it to the next level. I don't like being threatened.
Trevor,

If you think you are playing games with me, I am the wrong person you would ever try to play games with. You promised to help me send the money to the mover yesterday and came up with a story about your relationship with a lady.

I implore you to try all your possible best and help me send the money to the mover today before you leave so this transaction can come to an end.

I await your quick response.

Steve


So I've figured out how to obtain someone's IP address through their emails which, thanks to Steve's persistence, I have a lot of and yes, he's definitely from South Africa. I proceed to give the above information to the police.
---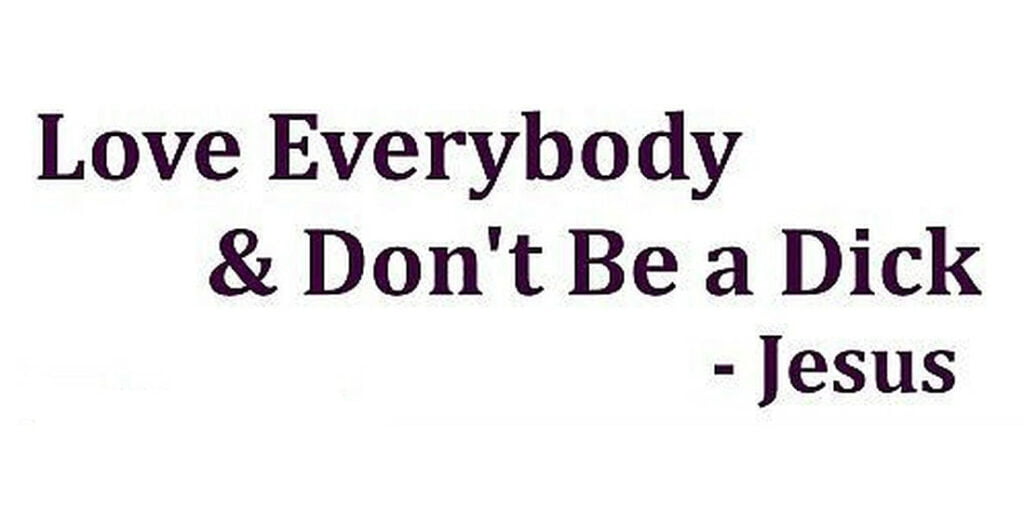 WHERE'S YOUR INTEGRITY, STEVE? THE FINAL EMAIL

I'm back in Edinburgh from my short break along the south coast of England and I've drafted what may be the final email exchange with Steven Patrick, the online scam artist who's been trying to take money from me for a little over a month now. After another chat with my police officer friend I've decided it's best to bring this to an end. I've decided I'm going to take the high road and, at the same time, try to leave Steve feeling like a little bit of a dick.


Dear Steven,

I really don't understand what your problem is. As I'd mentioned in my previous email, I wanted to give you my painting for free as a thank you for all the luck you have brought me. I would have even shipped the painting to you directly as I'm now more than £4,000 richer thanks to my good fortune at the casino with the cheque you sent me. All you had to do was ask me nicely.

However, at the end of the day, this is about my artwork – the reason you initially contacted me. First and foremost, Steve, I am an artist and one with integrity. I will not give someone the honour and the privilege of having one of my paintings in their home if I feel they don't truly appreciate it. For some reason you're more concerned about the money than my painting. If this is the type of person you are then you don't deserve to own my art.

You may be a wealthy marketing executive but if you're going to be this disrespectful of an artist and his work then you have got a lot to learn.

Unlike you Steve, I do have integrity, and I've ripped up your cheque and thrown it away– so don't you worry. I don't want your money and I don't care how successful you are. You were so close to owning one of my beautiful artworks for free and I was even thinking about throwing in a little extra in cash for you as a thank you but you lost that chance because of your aggressive tone in your last email.

Good day, Steve,

Ps. I know you don't care but Jennifer and I had a lovely time in Paris. Oh, and she said "Yes".

Trevor
After my final email I never heard from Steven Patrick again. Part of me misses him. We went through a lot together and I felt we shared a special bond. I wonder if Steven ever thinks about me? Does he ever wonder how my life with Jennifer turned out? Did I finally manage to kick my gambling addiction? What happened to Vinnie? Did Geoffrey end up buying my painting for Molly? Did little Joseph ever fully recover psychologically from being taped to the wall? So many questions. So many stories.
Or has Steve put all of what we shared to the back of his mind to focus on his art scam business? I sure hope not. I really hope he occasionally thinks about that crazy, messed up artist in Scotland and, even just once in a while, looks back on the stories we shared together and smiles. I would like that.
---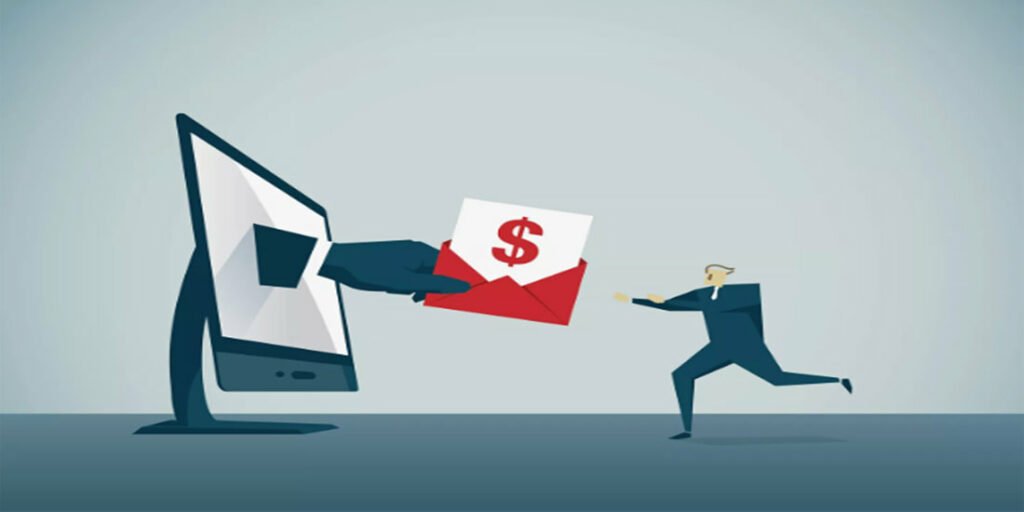 Click here if you're interested in finding out how the mechanics of Steve's and other online art scams actually work.