#1-20 Ethgirl print and matching NFT draw
Trevor is offering the exclusive opportunity to purchase a physical print by filling in your details in the form below. In total there are only 100 EthGirl medium prints (76 x 59cm / 30 x 23in), but this is your chance to own one of the highly desirable, low edition #1-20 print numbers with the matching NFT edition. For example, #3/100 print will come with #3/100 matching NFT. To activate the animation through the augmented reality feature, just scan the physical print with the Artivive AR app. The prints will be delivered in the beautiful packaging depicted in the two images below.
The draw will be open for only 48 hours, and we anticipate this to be highly oversubscribed, so a raffle will determine the winners. We will contact only those who have won via the email address they provided and 2.5 ETH must be paid within 48 hours to secure the NFT and print. The lottery raffle will be filmed for transparency. If there is no reply to our email within 48 hours, the number will be redrawn and a new winner contacted. Participants who are unsuccessful will be contacted at a later date with the chance to purchase one of the remaining editions if they so desire.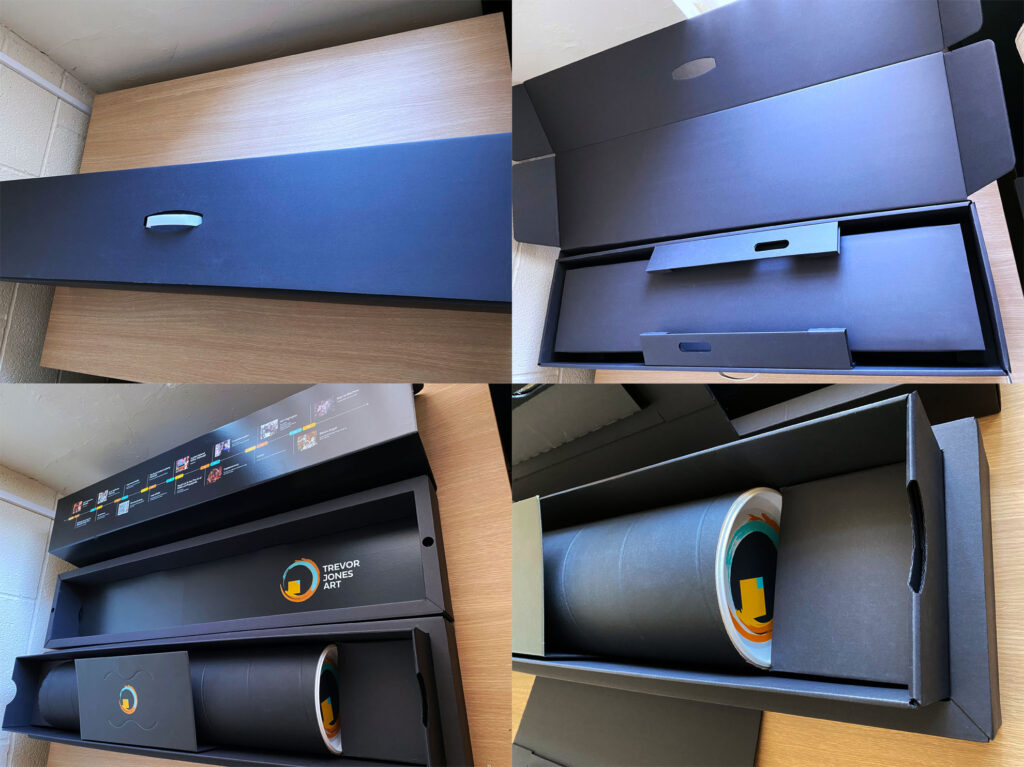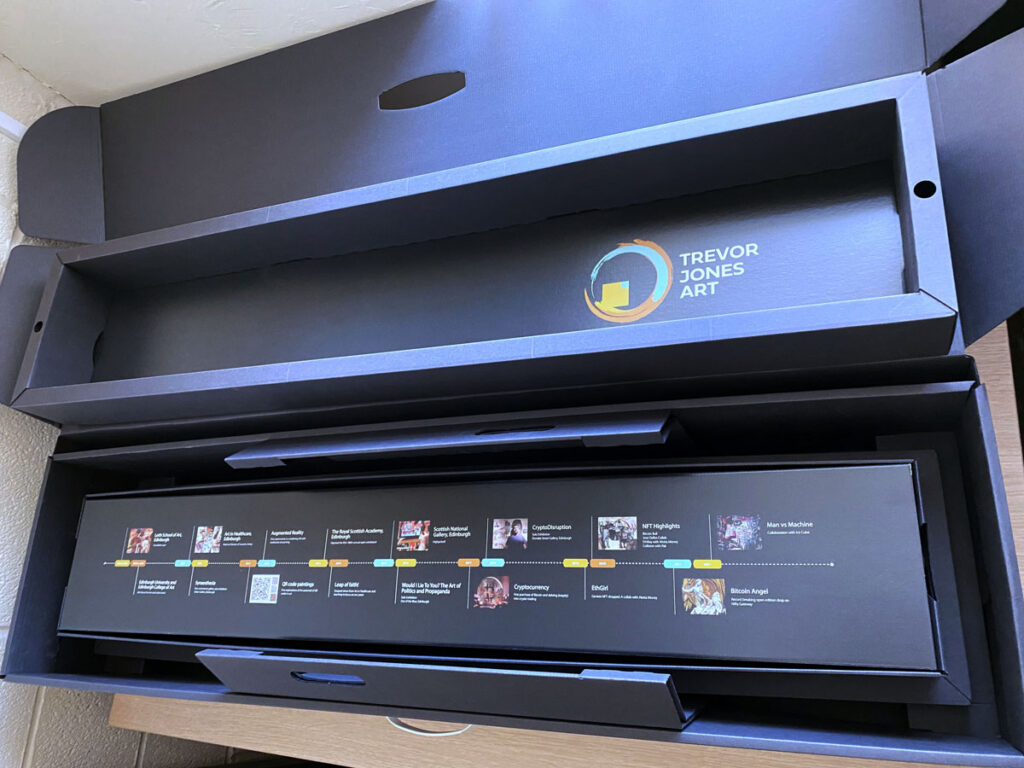 The fee for one Ethgirl print and matching NFT, including delivery, is 2.5ETH. Archangel discounts can be applied.
Winner must provide the full fee from the ETH address entered in the form. The NFT will be sent to the same address as the payment was made from; there will be no exemptions made for this rule under any circumstances.
---
Entry is now closed